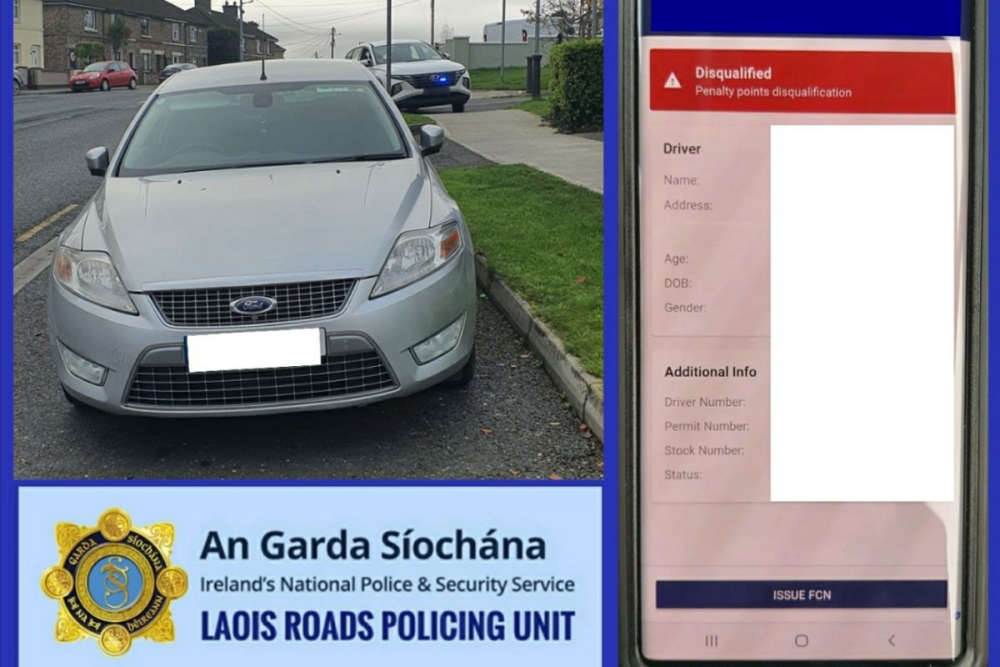 Gardaí also seized their car.
A disqualified driver has had their car seized by the Laois Roads Policing Unit.
Gardaí arrested the motorist after the Garda Mobility App showed they were serving a six month penalty point disqualification.
The car was out of tax and had no NCT for over six months.