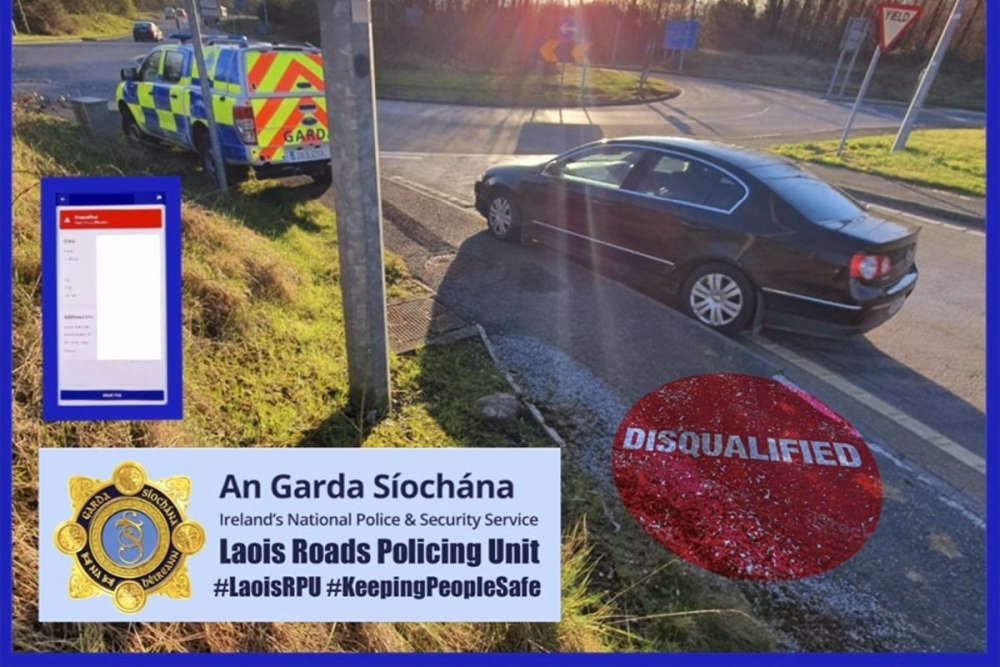 Photo Credit: Garda Síochána Laois Offaly Facebook
The driver also gave false details to Gardaí.
A motorist who has been disqualified 27 times has been arrested in the midlands.
Gardaí stopped a vehicle with expired road tax at a checkpoint on the outskirts of Portlaoise yesterday.
The driver then proceeded to give false details to Gardaí.
They have been charged and will appear before Portlaoise District Court.