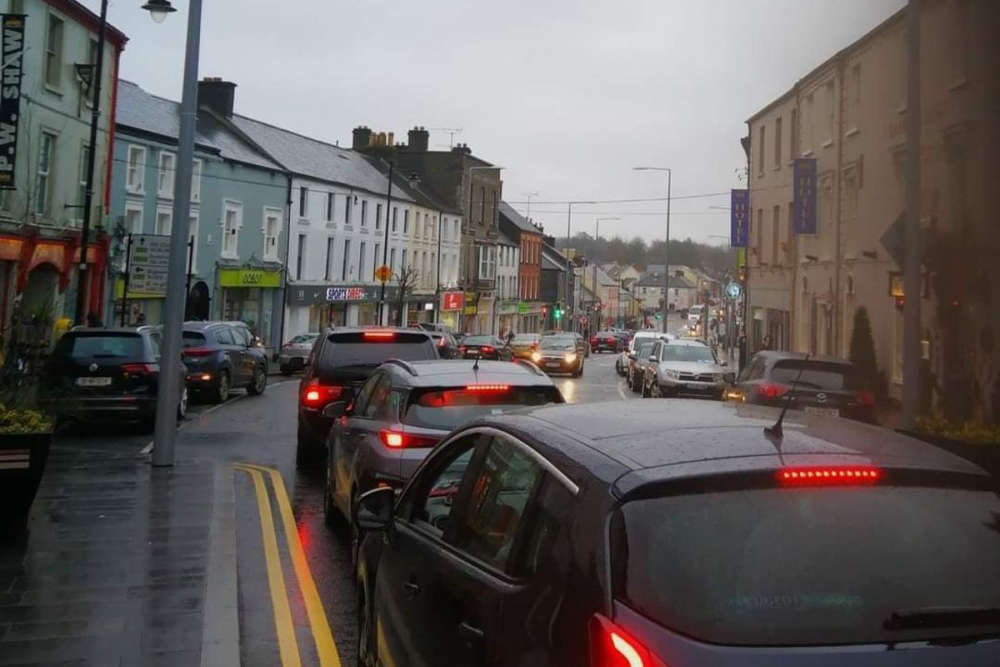 There has been widespread criticism of the new traffic light system in the town.
An overhaul of Mullingar's traffic system is on the way, after over a year of congestion.
Councillors in the area are calling for the roundabout at the McDonald's Junction to be reinstated.
It was replaced with traffic lights in late 2019, creating a bottleneck that resulted in backlogs throughout the town.
No changes will be made until after Christmas at the earliest - and Fine Gael's Andrew Duncan suggests a simpler measure could be trialled first to alleviate the pressure: