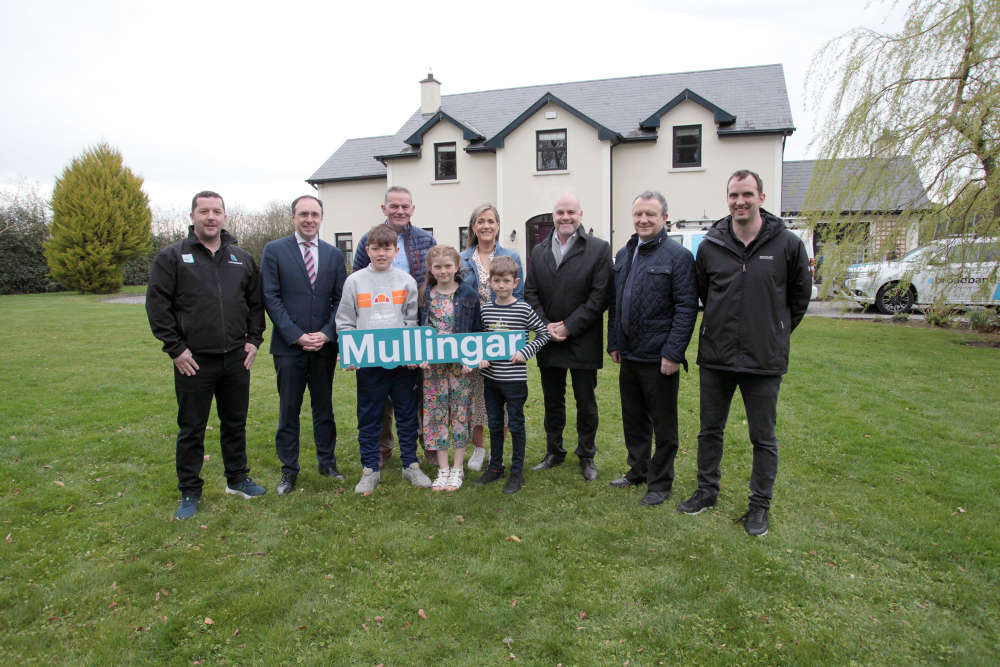 It's over two years since the NBI starting work on the ground.
National Broadband Ireland says it's reached a "key milestone" as it begins connected premises in Mullingar.
The company has been tasked with delivering high-speed, fibre broadband to over half a million homes, schools and businesses across the country.
Approximately 7,000 premises have been connected to date, at a cost to the Taxpayer of €176 million, according to chair of the Oireachtas Public Accounts Committee, Deputy Brian Stanley.
The company has today announced its successfully connected its first premises in the Mullingar Deployment Area.
Up to 11,823 premises in Westmeath are included in the State's 'Intervention Area' (where the broadband will be rolled-out), which will see NBI deliver minimum speeds of 500 megabits per second.
Cited as the biggest investment in rural Ireland since rural electrification, the government will invest €46 million in Westmeath under the NBP.
As a wholesale network operator, NBI does not sell fibre broadband directly to end users, rather it enables services from a range of broadband providers.
Peter Hendrick, CEO of National Broadband Ireland, says;
"National Broadband Ireland is delighted to be able to say that we have now commenced our first connections in Westmeath, which will enable users to experience the life-changing benefits that high-speed broadband provides. This is a key milestone for this intervention area."
"As an increasing number of homes and businesses are being connected, we are confident that the rollout will continue to gather pace as we look to connect thousands more homes and businesses. We are acutely aware that people want access to high-speed broadband and our goal is to deliver that as quickly as possible."
NBI contractors have been on the ground since January 2020 surveying townlands across the county. This involves physically walking the routes and documenting images, notes and measurements of the poles, cables and underground ducts in each area, and enables design solutions for the provision of the fibre network.