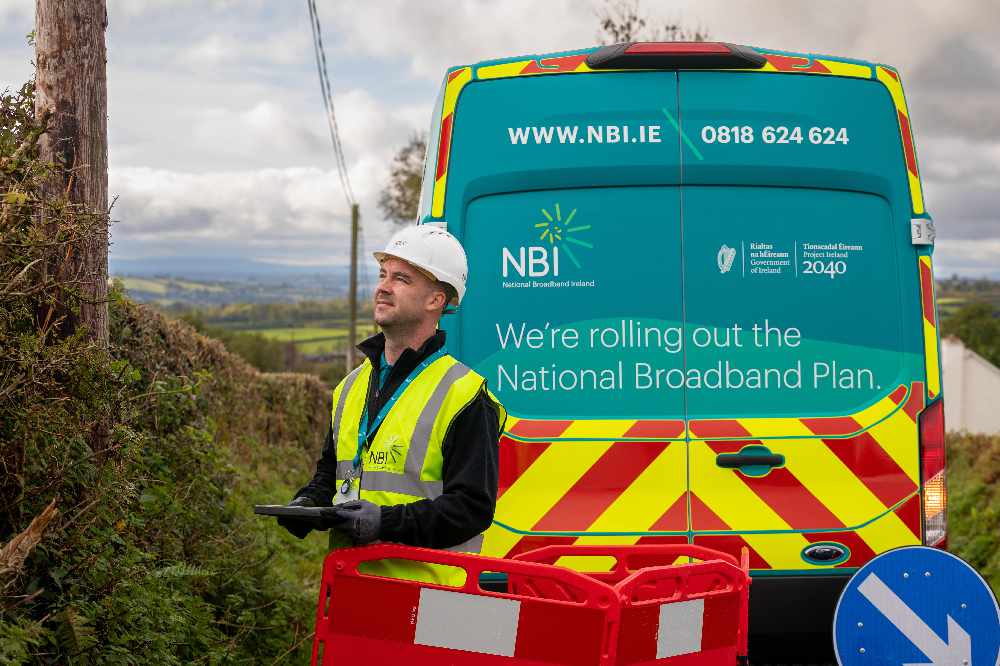 It's almost two years since the roll-out programme began.
National Broadband Ireland has yet to connect any homes or businesses in Laois or Offaly, two years into its roll-out plan.
Laois-Offaly TD and chair of the Oireachtas Public Accounts Committee, Brian Stanley says he's "gravely concerned" by the pace of the programme, and has invited NBI to appear before the committee early in the new year.
The most recent update he eceived from the Communications Minister shows only 3,900 homes or premises have been connected in first 22 months of the National Broadband Plan's roll-out.
Under the plan, which was to be completed in 2026, 115,000 homes and businesses were to be passed (broadband fibre cable passing the premises) by the end of this year. 27,000 have been passed to date in 2021.
Parts of Laois and Offaly will not be surveyed for connection until the end of 2026.
The Sinn Féin deputy says this includes an area around Mountrath and parts of South Offaly near Birr. 12,562 homes and businesses are in the intervention area in Laois with 12,216 in Offaly.
The cost of the plan is now €2.7 billion - €2.5 billion of which will be footed by the Taxpayer.
Deputy Stanley says there are serious flaws in the programme that need to be urgently addressed: