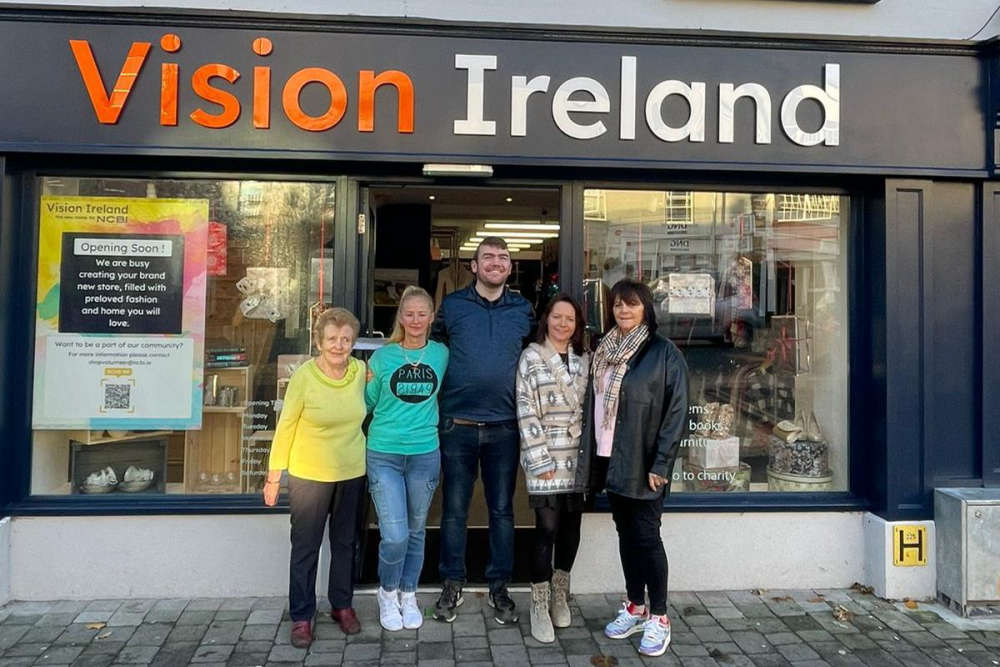 The Mullingar shop is making a move to Dominick Street.
A midlands charity shop is relocating, as part of a major rebrand.
Vision Ireland, formerly the National Council for the Blind of Ireland, is moving its store on Mary Street in Mullingar to Dominick Street.
The charity support those across the country living with various forms of vision impairment, and provides aid to over 8,000 people every year.
It says the new store will "boast the most modern look of any store in the charity or mainstream retail industries in Ireland".
Vision Ireland Retail Chief Commercial Officer, Beverley Scallan says:
"Our vision for Mullingar is in line with our sustainable chain of stores around Ireland which will all change over from NCBI to Vision Ireland in the coming months. We've long had a special place in Mullingar, so it's great to be able to continue to support this community as a whole, with a special focus on the people who are blind or vision impaired within it."