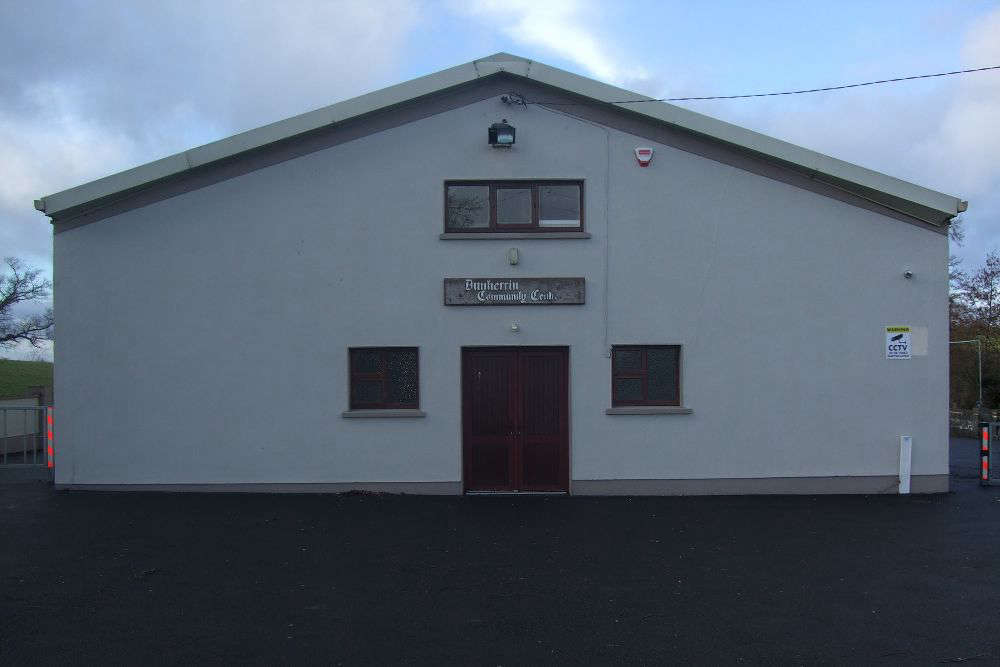 It's part of the Community Activities Fund.
Over 130 community groups in Offaly are set to benefit from a quarter of million euro Community Activities Fund.
The once-off funding will go towards the purchase of equipment, upgrade of facilities, and general running costs.
Projects that struggled to meet their operating costs during the pandemic are being prioritised.
The grants range from 110 euro up 8,000 and the beneficiaries include Kinnitty Community Centre, Tullamore Food Fayre and Rhode Community Pre-School.
Shinrone Community playground €7,945.00 - Repair and upgrade of facilities
Clara Community playground €7,293.00 - Repair and upgrade of facilities
Edenderry Community playground €7,000.00 - Repair and upgrade of facilities
Geashill Community playground €7,000.00 - Repair and upgrade of facilities
Ballinamere Community playground €7,000.00 - Repair and upgrade of facilities ;
administration & accountancy costs
Kilcormac Community playground €7,000.00 - Repair and upgrade of facilities
Cloghan Community playground €7,000.00 - Repair and upgrade of facilities
Offaly PPN €6,765.00 - Equipment
Shannonbridge Action Group playground €6,603.00 - Repair and upgrade of facilities: insurance fees
Moneygall Development Association playground €6,356.00 - Repair and upgrade of facilities
St. Brigid's Boxing Club Edenderry €5,000.00 - Electricity, insurance, heating, cleaning, wifi & water bills/costs
Dunkerrin Community Centre €5,000.00 - Utility bills, insurance and maintenance
North Offaly Community Development Network €5,000.00 - Utility bills
Kinnitty Community Centre €5,000.00 - Utility bills & Insurance
Lusmagh GAA €5,000.00 - Operational costs
Rhode Community Pre-School Ltd €5,000.00 - Rental costs
Shannonbridge Community Services Group €5,000.00 - Utility bills, replace 2 no. windows
Birr Leisure Centre €5,000.00 - Utility bills & pool maintenance costs
Edenderry Billiards & Snooker Club €5,000.00 - Rent, Insurance, ESB & Heating
Offaly Rowing Club €5,000.00 - Insurance, repairs, accounts, utility bills
Mucklagh Soccer Club €5,000.00 - Insurance costs, rental of a pitch, website maintenance
Clara GAA €5,000.00 - Utility bills & insurance costs
2nd Offaly Scout Group Clara €4,400.00 - Utility bills and running costs
St. Brigids Social Club Cloneyhurke €4,044.00 - Utility bills and insurance
An Síolán, Ferbane €4,000.00 - Fire Safety equipment, Utility bills
Killoughey Community Centre €4,000.00 - Replacement of fire doors; utility bills & accountant
BLC Developments CLG €3,425.00 - Utility bills
Bracknagh Hall Committee €3,000.00 - Insurance and utility bills
Edenderry Community First Responders €3,000.00 - Public AED and equipment
Tullamore Food Fayre €3,000.00 - Insurance, utility bills & rent
Charleville Centre €3,000.00 - Utility bills
Tullamore Show €3,000.00 - Equipment
B.O.L.D €3,000.00 - Purchase of defibrillator; insurance costs
Irish Parachute Club €3,000.00 - Equipment, maintenance, signage
Mucklagh Community Development CLG €3,000.00 - Accounting costs
Daingean Town Hall Committee €3,000.00 - Utility costs and insurance
Rhode Parish Enterprise Association Ltd €2,700.00 - Utility costs
Ballinagar Development Group €2,500.00 - Utility bills & insurance
Killeigh Comhaltas €2,500.00 - Equipment and building maintenance
Offaly Search & Recovery Underwater €2,405.00 - Insurance costs Banagher Shannon Bank Park
Trustees €2,400.00 - Utility bills
High Street Community Centre Belmont €2,340.00 - Utility costs, maintenance materials & running costs
Ferbane Bridge Club €2,333.00 - Utility bills and insurance costs
Moneygall Development Association Tidy Towns €2,156.00 - Insurance & fuel
Barna Development Association Community Hall €2,040.00 - Utility bills and maintenance costs
Moneygall Community Hall Committee €2,000.00 - Utility Bills, insurance, & fire safety equipment
Edenderry Men's Shed €2,000.00 - Utility bills, insurance and rent
Tullamore Men's Shed €2,000.00 - Equipment and running costs
OTM Men's Shed €2,000.00 - Purchase of equipment & materials for newly established Community Men's Shed
Eglish & Rath Community Centre - Building €2,000.00 - Equipment and building maintenance
Leamore Leabeg Boora Development Co. Ltd €1,994.00 - Insurance and utility bills
Cloghan Community Development €1,970.00 - Insurance and audit costs
Association Kinnitty Tidy Towns €1,700.00 - Equipment maintenance, running and insurance costs
Edenderry Tidy Towns €1,690.00 - Utility bills, equipment and insurance
The Acorn Project €1,600.00 - Security fencing around perimeter of outside covered space
Daingean GAA €1,585.00 Utility bills and insurance
Tullamore Presbyterian Church €1,564.00 Insurance costs
Moneygall Football Club €1,500.00 Rental and insurance costs
Tullamore Community & Family
Resource Centre €1,500.00 Equipment and building maintenance
Clara Community & Family Resource
Centre €1,500.00 Maintenance
Tullamore Tradfest €1,322.00 Insurance and accounting fees
Killina Presentation Resource Centre €1,065.00 Utility Bills and equipment
BHM Community Development
Group €1,050.00 Equipment and insurance costs
Rights for the Elderly VHA - Darmagh
Centre €1,000.00 Utility bills
Edenderry Cabin Management
Committee €1,000.00 Utility bills
Eglish & Rath Community Centre €1,000.00 Utility bills
Dunkerrin Tidy Village €1,000.00 Insurance, utility bills and equipment
Lough Boora Sensory Garden €1,000.00 Equipment
Rahan Hall €1,000.00 Utility Bills
Daingean Development Association €1,000.00 Insurance costs
Cloghan Hall €1,000.00 Operating Costs
Banagher Community Centre €1,000.00 Utility Bills
West Offaly Comhaltas €1,000.00 Running costs
Pollough Community Centre €1,000.00 Utility bills
Pollough Community Shop €1,000.00 Utility and running costs
Shannonbridge Action Group - Tourist
Office €1,000.00 Utility costs
Gracefield GAA €1,000.00 Utility costs
Rhode Community playground €1,000.00 Upgrade & maintenance of Community
Playground
Eden Pitch & Putt €976.00 Upgrade to facilities; insurance and utility bills
Banagher Snooker Club €900.00 Utility bills
Tullamore Canoe Club €900.00 Insurance costs
Shannon Harbour Community
Association €855.00 Insurance, running costs and equipment
Clara Heritage Society €850.00 Insurance costs
Banagher Development Group €841.00 Insurance costs & equipment
Ballyskenagh / Killavilla GAA €840.00 Utility bills
Offaly Traveller Movement €700.00 Upgrade to The Hazel Hub premises - purchase
equipment for training room
St. Brochans Park Residents
Association €700.00 Lawnmower and equipment
Leamonaghan Graveyard and
Heritage Site Group €700.00 Lawnmowers and equipment
St. Cormacs Residents Association
Kilcormac €700.00 Lawnmower and equipment
Ballycommon Telework & Training
Centre €700.00 Upgrade of facilities
Arden Vale Residents Association €700.00 Development of community facilities
Daingean Community Development
CLG €700.00 Lawnmower and equipment
Killyon Village Renewal Committee €700.00 Upgrade & maintenance costs
Birr Theatre & Arts Centre €700.00 Equipment and upgrade of facilities
Oakview Residents Association €700.00 Lawnmower and equipment
Pullough Tidy Towns €700.00 Equipment
Ballycumber Community Group (Tidy
Towns) €700.00 Lawnmower and equipment
Edenderry Festival Committee €700.00 Equipment and running costs
Clonbullogue Parish Council Hall
Committee €700.00 Repair and upgrade of facilities
Shannonbridge Tidy Towns €700.00 Equipment
Crinkle Tidy Villages €700.00 Development of community facilities
Shinrone Sensory Walking Group -
Tidy Towns €700.00 Development of community facilities and
equipment
Offaly Downs Syndrome Association €690.00 Equipment
Rhode Ladies GAA €600.00 Utility and running costs
Birr Festival of Music & Voices €600.00 Equipment
Cappincur GAA €500.00 Development of facilities
St Manchans Ladies Football Club €500.00 Equipment
Seir Kieran Community Group €500.00 Lawnmower and equipment
Kilcormac Development Association €500.00 Upgrade facilities and purchase new chairs
Shannonbridge GAA Club €500.00 Upgrade facilities
Clonmore Harps GAA Club €500.00 Lawnmower
Ballinagar GAA €500.00 Upgrade facilities in community gym area
Shamrocks GAA €500.00 Lawnmower
Shamrocks GAA - training equipment €500.00 Equipment
Ballinamere Durrow Ladies Football
Club €500.00 Equipment
Edenderry Canoe Club €500.00 Equipment for people with special needs
Raheen GAA Club €500.00 Upgrade facilities
Kilclonfert GAA €500.00 Energy efficient upgrade
Portarlington Community
Development Assoc Ltd €500.00 Equipment
Kilcormac Killoughey Camogie Club €500.00 Equipment
Shinrone Camogie Club €500.00 Equipment
Tullamore Tennis Club €500.00 Maintenance of building
Offaly GAA €500.00 Equipment and repairs
Lynx Cycling Club €500.00 Equipment
Edenderry GAA €500.00 Equipment
Sionn Mhara Sailing & Rowing Club €500.00 Website and equipment
Tullamore Town Football Club €500.00 Lawnmower
Pollough Youth Space €500.00 Equipment
Erry Pitch & Putt €500.00 Lawnmower
Tullamore Golf Club €500.00 New website
Geashill Social Basketball Club €460.00 Rental costs
Rath Eglish Foroige Club €255.00 Rental costs and equipment
Daingean playground €230.00 Operating Costs
Belmont District Fishing Club €220.00 Equipment
Kinnitty Community playground €130.00 Upgrade & maintenance of Community
Playground
Mick The Miller Commemoration €110.00 Website maintenance and utility bills
Committee