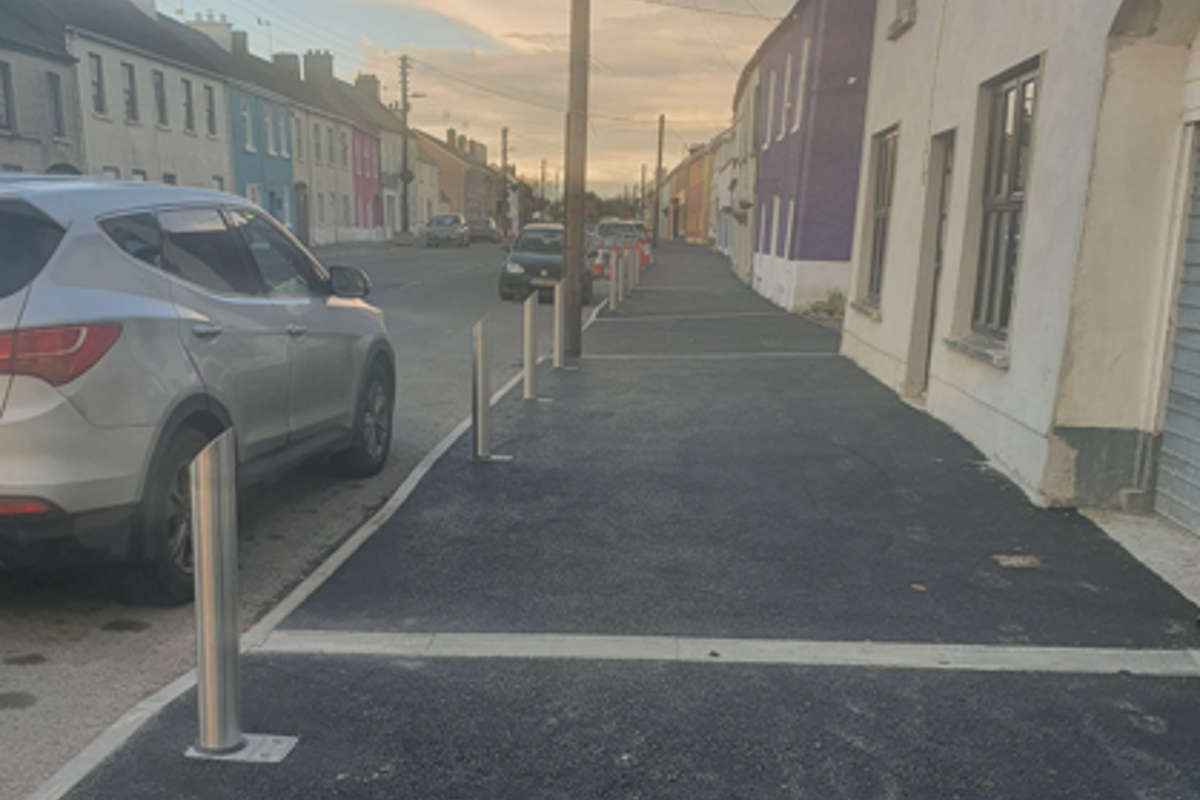 They've had their parking access cut off.
An Offaly councillor admits residents should be fully consulted before the local authority carries out works near their home.
The occupants of 15 homes on Main Street in Daingean were not notified before the footpath was narrowed and new pillars installed.
The pillars are blocking parking access for almost half of the residents.
Fianna Fáil's Eddie Fitzpatrick admits it's only fair that those affected by a project are included in the plans: