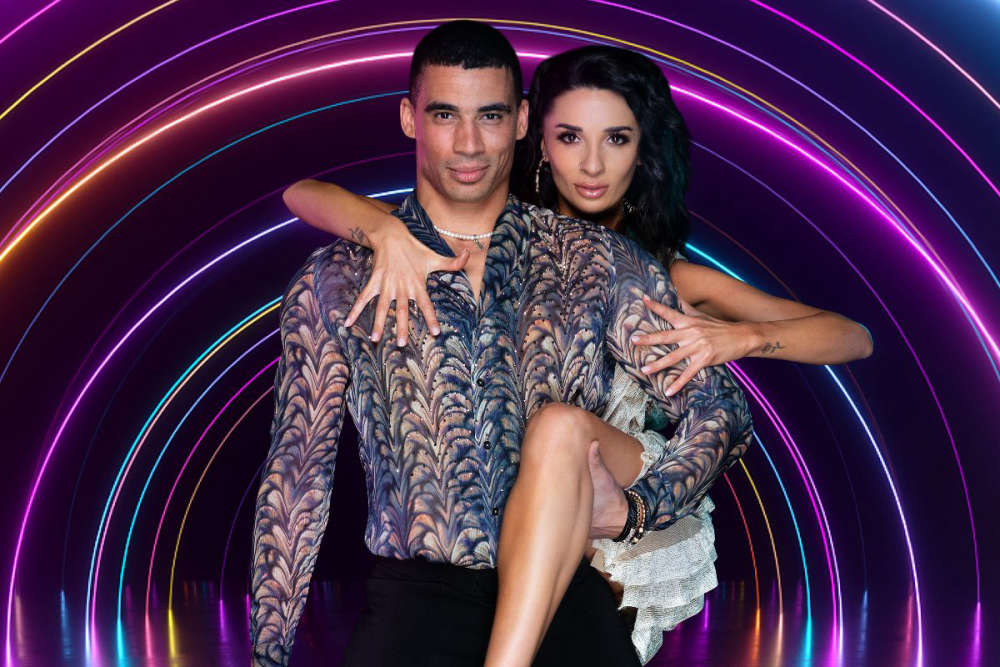 Jordan Conroy and partner Salome Chachua came second on this week's show.
Offaly's Jordan Conroy has his eyes on the prize after an impressive first round performance on Dancing With The Stars this week.
The Tullamore rugby star overcame a bout of tonsillitis mid-week to perform a spicy salsa number with partner Salome Chachua.
The pair came in second with a judges' score of 22, finishing behind singer Erica-Cody and Denys Samson who were awarded a record first-dance score of 24 on the night.
Conroy says winning the competition would be a huge achievement: