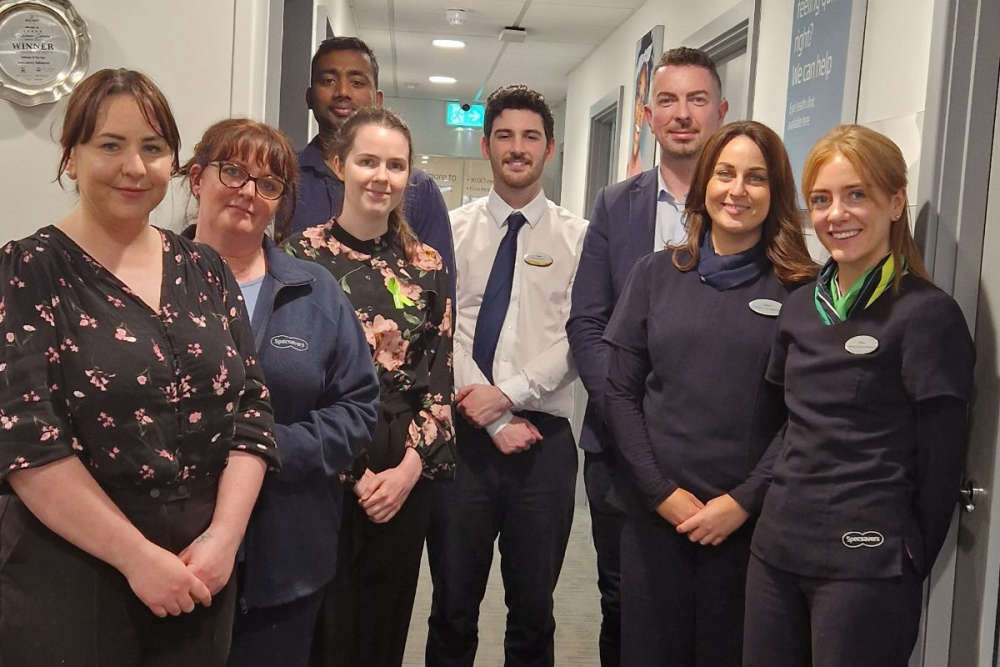 The awards ceremony was over the weekend.
A midlands Specsavers has been awarded for their clinical care and customer care.
Specsavers Tullamore received the Dame Mary Perkins medal at a Specsavers award ceremony over the weekend.
The team also received €1,000 in prize money.
Damien Kilmurray, Director at Specsavers Tullamore says:
'We take great pride in delivering the best possible care for our customers and supporting our team. It's a pure team effort, and it may sound cliché, but we really have always treated the customers, as well as each other, like family. To have our staff recognised in this way by Dame Mary and Doug Perkins is very special, as the founders of Specsavers who sought to change lives through better sight and hearing. My colleagues make a difference daily and this award is a great tribute to their hard work. We may not be a big store or large team, but we are mighty.'
A Specsavers Tullamore customer commented:
'Care for customers is apparent from the moment you walk into the store, and there is a clear warmth between staff and customers that sits well beyond normal expectations of customer service. The store is famous for its 'little touches' that go above and beyond.'
Deirdre Mannion, Ophthalmic Director, added:
'Everyone in our store goes the extra mile. We know about our customers' families and friends; we know about their lives – we feel like we're more than Opticians to them. For example, Avril remembered scratch cards for a regular patient who had turned 21 and we send cards at Christmas to elderly patients who have lost a loved one. We are grateful for every customer who comes through our doors, for the trust they place in us and look forward to seeing them and their families for many years to come.'
Specsavers Co-Founder Dame Mary Perkins says that it is important that the work of teams such as those in Tullamore is recognised.
'These awards are very special. They celebrate and recognise colleagues' professionalism, and passion, in the areas of clinical and customer care. The winners are outstanding, and all go above and beyond to deliver exceptional clinical customer care. Huge congratulations to the team at Tullamore and all our winners.'
For more information about the audiology services provided by Specsavers Tullamore, call 057 8638039 or visit the Tullamore Specsavers website.