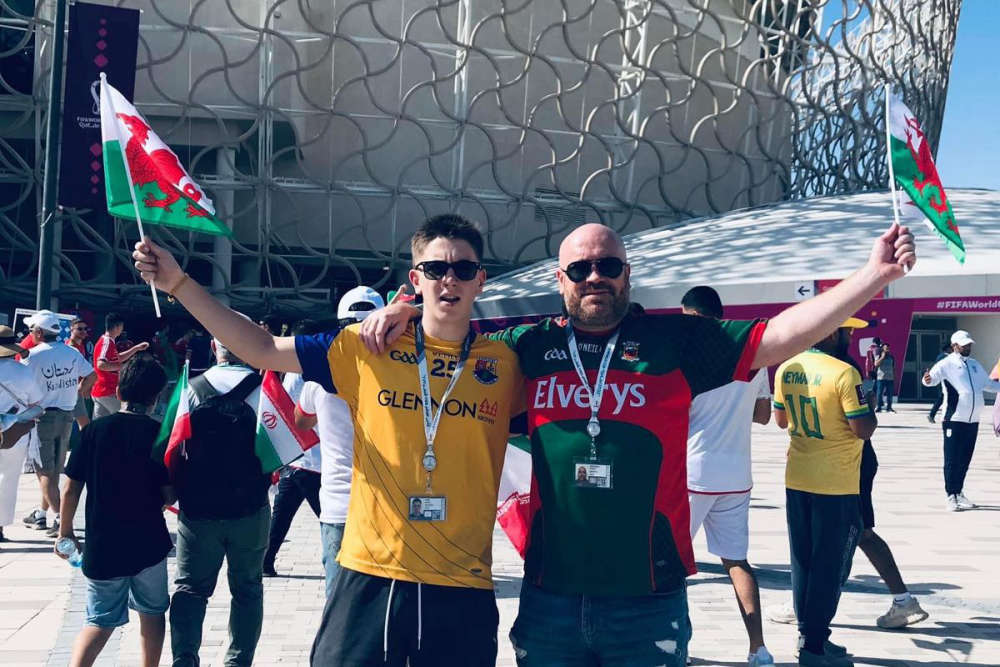 His image was shared on social media after the faithful jersey was seen in the crowd.
The mystery of the Offaly GAA jersey appearing at the Ahmad bin Ali Stadium in Qatar has been solved.
15 year old Finn Kearney was shown on screen during the Belgium v Canada game on Wednesday and his image was then widely shared on social media.
The Tubber teenager and his family moved to Qatar in 2019 and they're hoping to get to as many World Cup games as possible.
His dad Anthony has been speaking with Will Faulkner on the Midlands Today Show and says he told Finn the faithful jersey is a must in these situations: