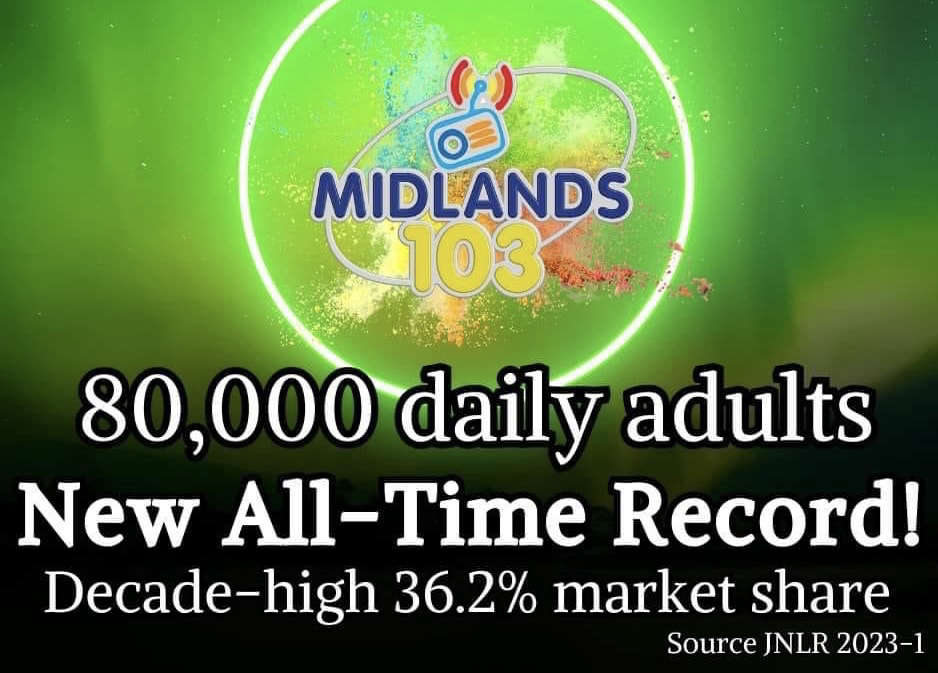 Midlands 103 has a record number of people listening every day.
Over 3.2 million Irish people are listening to live radio every day - that's 79% of the adult population.
Over 80,000 adults tune to Midlands 103 every day - another all-time record.
Market share climbs to over 36%, the highest in a decade.
Programme Controller Roy Jennings says it's great to see so many people are choosing Midlands 103: