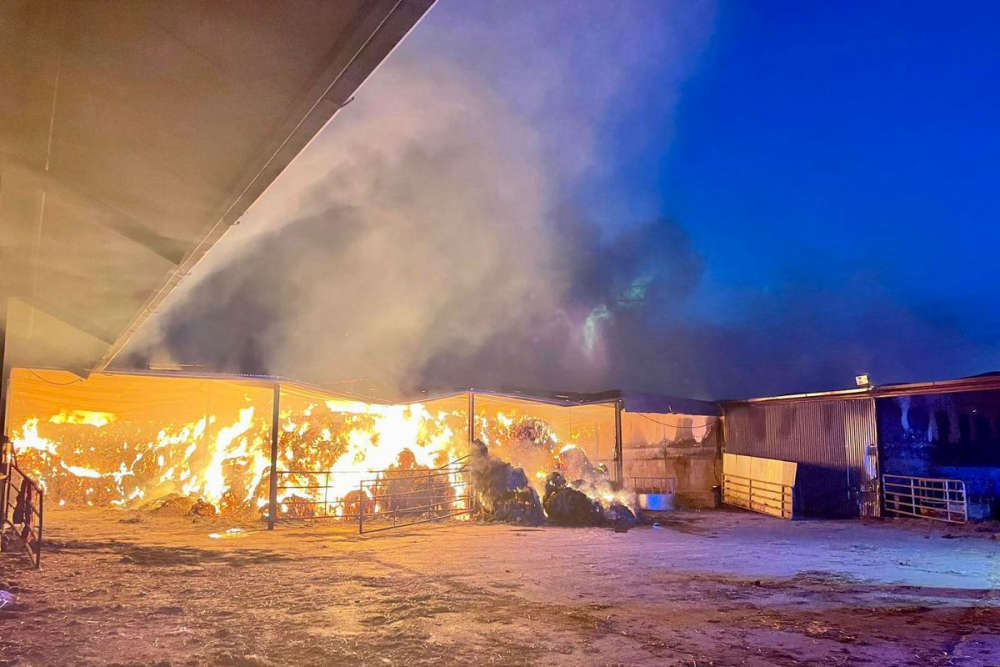 Photo Credit: Facebook - Jim Derwin Equestrian
The damage was done on three separate occasions.
Over €500,000 worth of damage has been caused to a midlands farmyard.
Three fires were lit on Jim Derwin's land in Athlone on July 10th and 11th and August 20th.
Two sheds, 800 bales and a horse lorry, worth over €100,000, have all been burnt.
Gardaí are investigating all three incidents.
Jim's partner, Jennifer Maguire, describes what the suspect was wearing at the time:
She has been speaking on Midlands Today with Will Faulkner and says she often has sleepless nights, and checks their CCTV cameras three of four times a night: