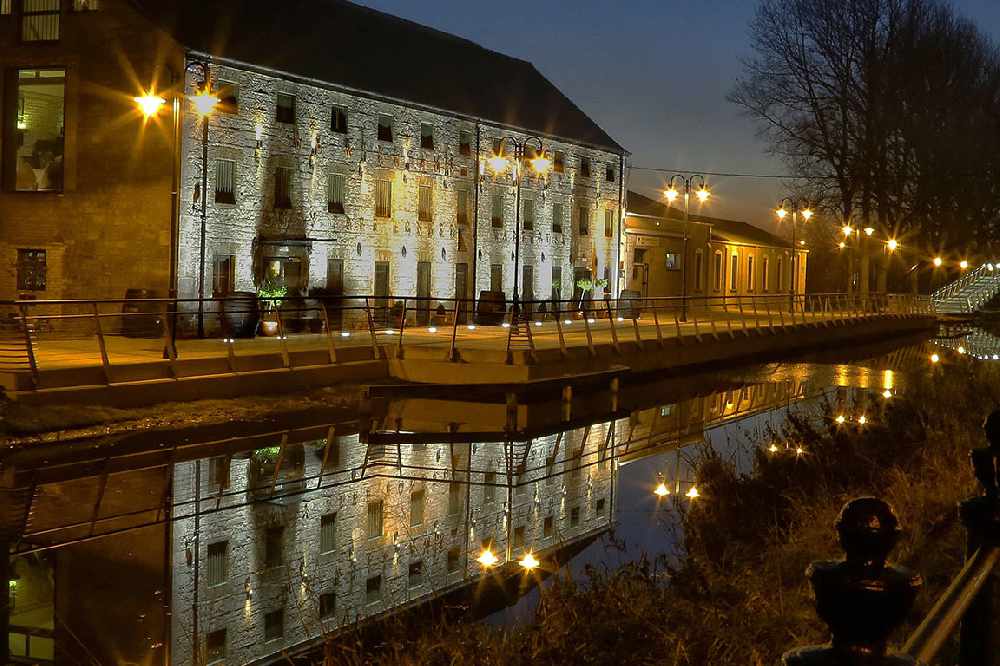 The iconic building in Tullamore town centre has been lying vacant since late 2020.
The former Tullamore DEW visitor centre is set to be revitalised - in part by Shane Lowry.
A partnership between the golf star and businessman Alan Clancy has acquired the iconic Old Bonded Warehouse on Bury Quay in Tullamore.
It's been lying idle since the distillery closed its visitor experience in October 2020.
William Grant & Sons has today confirmed the take-over by Emante Limited following "an extensive consultation and competitive bidding process".
Speaking about the sale, David Moore, Tullamore DEW's Head of Marketing, said;
"Built in 1879, The Old Bonded Warehouse is an integral part of the Tullamore D.E.W. brand history and, in recent years, has been a hugely popular destination in Tullamore for tourists and locals alike. We are pleased to work with Alan Clancy and Shane Lowry to ensure that it continues to be an important destination for the town of Tullamore.
New visitor experience
David Moore also gave a quick update on the current plans to develop a new tourism centre on the outskirts of the town;
"To date, William Grant & Sons has invested over €100M in the state-of-the-art Tullamore Distillery, which employs over 90 people. The new Tullamore D.E.W. Visitor Experience, which will be located at the Distillery, is currently in development and we look forward to welcoming visitors from early 2022 onwards. Further details to be shared in the near future."

You can read more about the new development here.