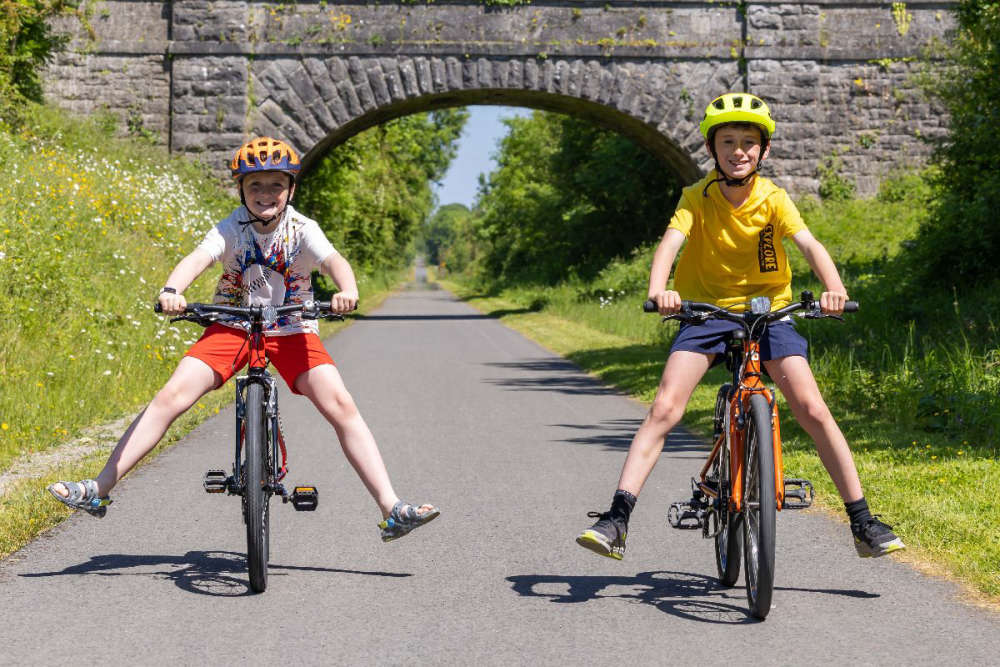 People can cycle along safe, off-road routes.
People in Westmeath are being encouraged to make the most of 'Great Outdoors Month', which runs throughout the month of June.
The Royal Canal Greenway and Old Rail Trail in the Lake County offer scenic cycle routes that run alongside the Royal Canal and an old railway line through the Hidden Heartlands.
People can cycle from the heart of Athlone town to Mullingar, with the opportunity to continue on to Maynooth or Longford.
They can complete this without leaving safe, off-road scenic routes.
The Royal Canal Greenway is Ireland's longest greenway at 130km.
It involves off-road level cycling and a walking trail along the banks of a 225-year-old canal through Kildare, Meath, Westmeath and Longford.
The greenway is a former towpath for barges featuring 90 bridges, 33 locks, 17 harbours and four aqueducts.
The 165km self-guided National Famine Way also travels largely along the Greenway, following the footsteps of 1,490 emigrants who walked from Roscommon to Dublin at the peak of the famine in 1847.
The Old Rail Trail is 43kms in total, it traces the historic Midlands Great Western Railway track, past restored station houses and under pretty stone arched bridges.
There are opportunities for rest and refreshments in Moate and in Streamstown at the new Station House, which has been restored into a café.