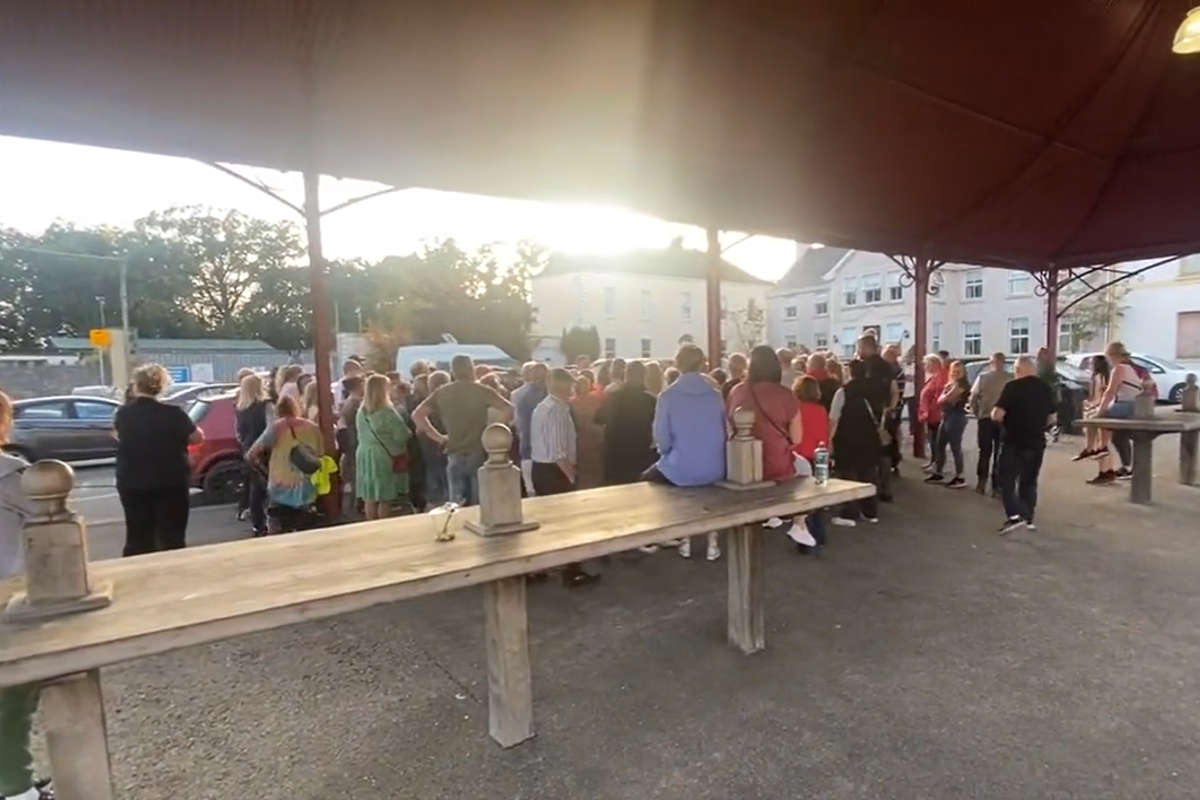 Over 700 people fleeing the war in Ukraine are due to be housed in the town.
Around 100 people attended a public meeting regarding the arrival of Ukrainian refugees in the midlands.
750 asylum seekers are due to be accommodated in the grounds of Electric Picnic, after a deal was struck with Thomas Cosby and Stradbally Hall.
The meeting took place in Market Square in the town and was attended by Mr. Cosby, and local councillors.
Locals expressed concerns of a lack of information around the new arrivals and another meeting is expected to take place next week.
Mr Cosby says the timing made communication difficult with the town:
These locals claim the mood would be different if there had been consultation:
The owner of the site has been told he has to "have respect for the town."
This woman says the people of Stradbally have always been hospitable:
Independent councillor Aisling Moran thinks there could have been better communication:
The people of a midlands town should be pulling together to find a way to help Ukrainian refugees.
That's what Laois Integration Network is saying, the group acknowledges communication about the process to use the site was lacking and Stradbally residents were right to be disappointed.
However, PRO for Laois Integration Network, Pauline Flanagan, says there's a community of organisations that can lead the way to help displaced people:
The Ukrainian refugees due to be accommodated "have had to pack a bag, and come to a strange country, to end up in the middle of a field."
That was one of the statements made during the meeting last night.
But this woman says she wants to help in any way she can: