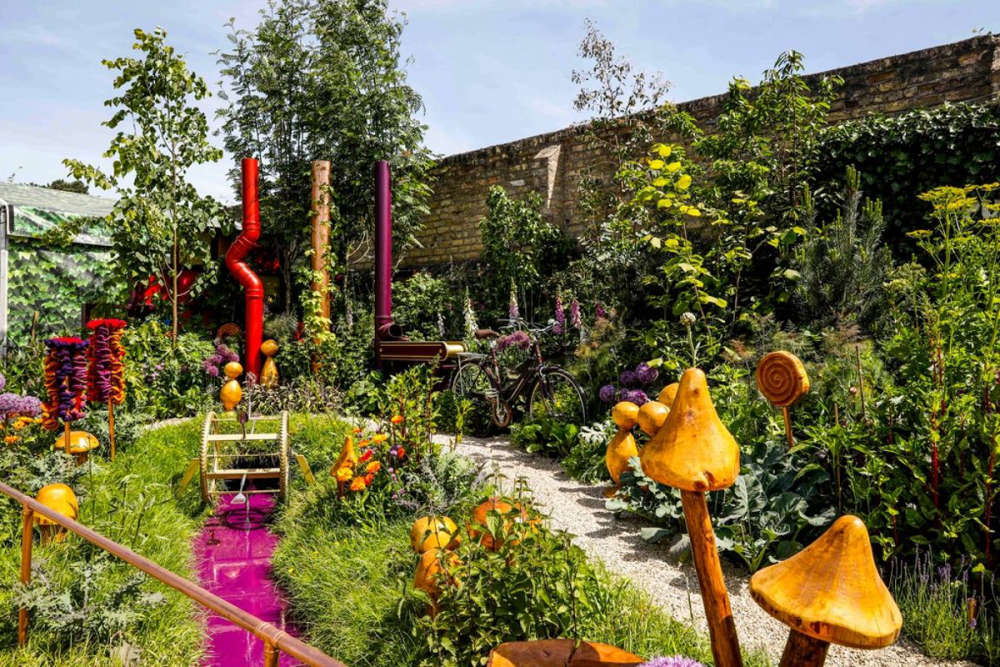 Photo Credit: Bordbiabloom.com/Charlie and the Choclate Factory The Musical Garden
Thousands will fill the display gardens of this year's Bloom Festival over the bank holiday weekend.
Garden enthusiasts will be descending on the Capital today, as Bloom makes its return.
The country's biggest gardening festival will once again kick off in Phoenix Park from today, and will run throughout the Bank Holiday weekend.
Food and drink stalls and a designated fashion area will be on offer, but the main attraction will be the show gardens.
Former Bloom award winner and Super Garden judge, Laois' Brian Burke says the festival is a staple of the June bank holiday: