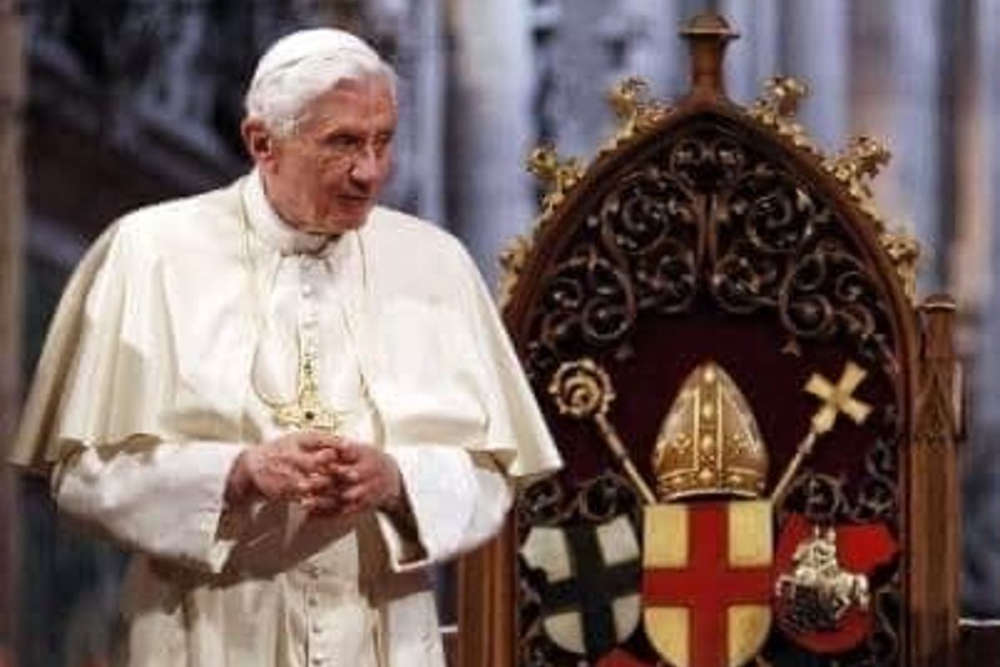 Photo Credit: Facebook @William Willy R. Reyes
The German pontiff passed away on New Year's Eve.
Pope Benedict the 16th is to be laid to rest after a funeral mass at St Peter's Square in Rome, this morning.
The German pontiff died at the age of 95 on New Year's Eve.
He was the first pope in 600 years to retire the papacy.
Archbishop of Dublin, and Castletown Geoghegan's Dermot Farrell, says it was a unique decision that will set him apart from all other Pontiffs: