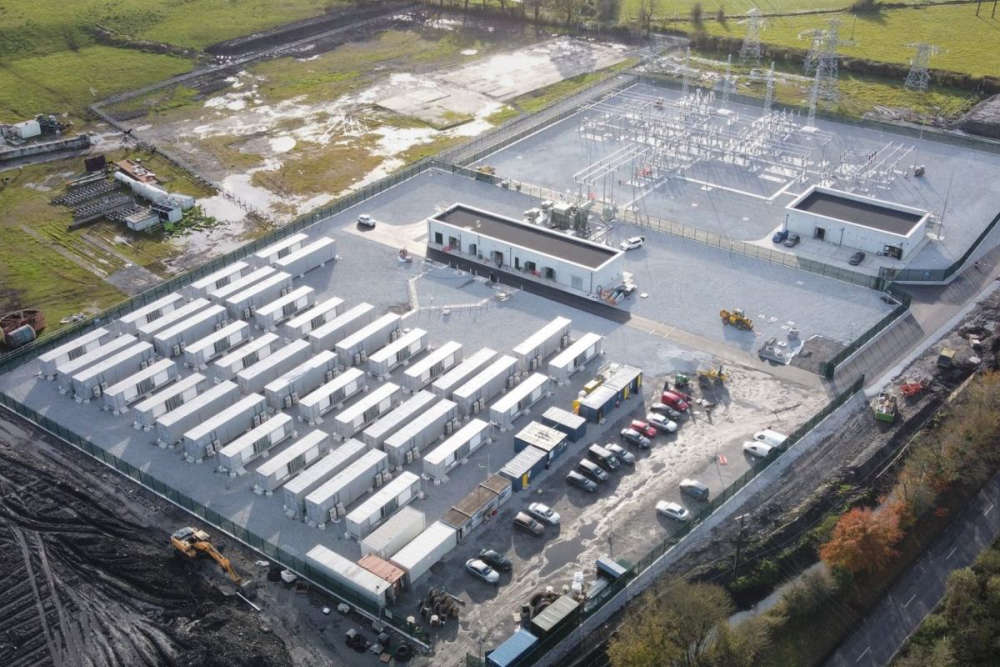 Lumcloon's existing Shannonbridge site
Similar storage facilities are currently in operation in Cloghan and Shannonbridge. 
Plans have been submitted for a €500 million energy project in Westmeath.
It's expected to create 400 jobs in the construction phase if planning permission is granted.
Lumcloon Energy are behind the proposals which would create a plant in Rochfortbridge, along with a facility for storage of energy to support the national grid.
It'll be based on a 50 acre site west of the town, adjacent to the motorway.
Similar storage facilities are currently in operation in Cloghan and Shannonbridge.
The plans are currently being considered by Westmeath County Council, with a decision expected on November 15th.
If given the green light, construction is expected to take 18 and 24 months and would create 25 permAnant jobs upon completion.
The company say a further 50 indirect jobs would be supported by the project.
Lumcloon claims the new half a billion euro plant will restore Westmeath to the forefront of electricity supply in Ireland.
The government has acknowledged in recent days that the country is facing a very tight supply issue in the coming years.
Spokesperson for Lumcloon Energy, John Gallagher, says creating predictable power is key:
Nigel Reams, CEO of Lumcloon Energy, says the Castlelost FlexGen development will provide essential back up to our national electricity services;
"Predictable power is becoming increasingly important as we transition to high concentrations of intermittent renewables. This facility will enable efficient storage and reuse of energy through the main storage element of the plant, while delivering flexible back-up generation capability from the FlexGen.
"Natural gas and ultimately hydrogen fueled generation capacity will act as a support facility for intermittent wind and solar generation, operating at times when renewable generation falls off suddenly. Its high-tech design means that, unlike traditional gas-based generation plants, it can be switched on and off at very short notice, as required.
"The overall project has been developed to support the climate action commitments in the Programme for Government and the major new Climate
Change policy expected from government in the Autumn," he said.
Nigel Reams said that "there is a very real risk that electricity demand will suddenly begin to outstrip supply in the immediate future, with unanticipated and unplanned power outages for consumers as a consequence."