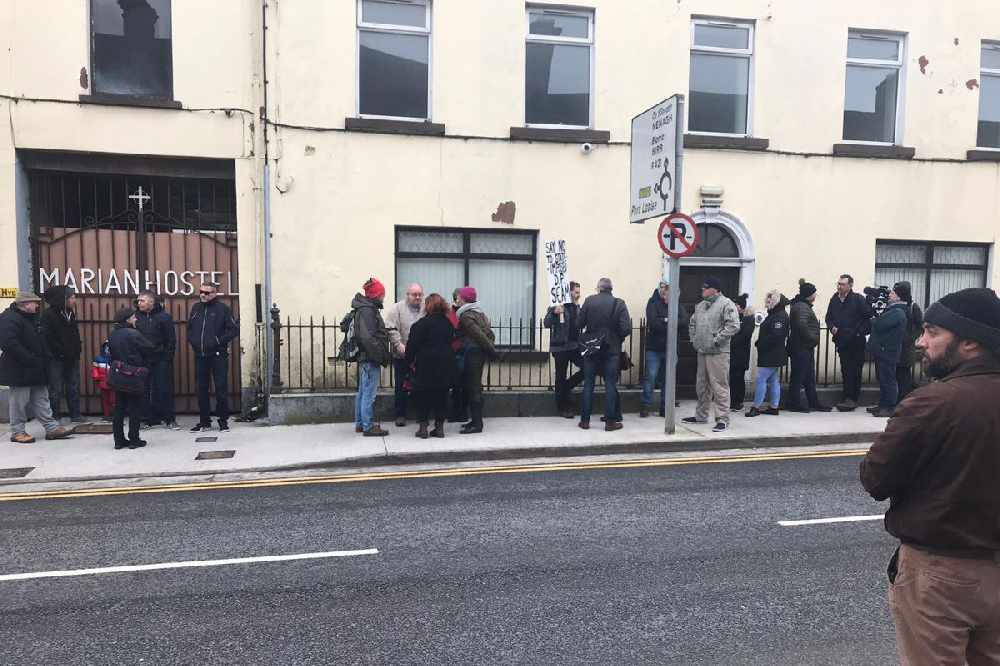 Accommodation will be provided for 168 asylum seekers.
Up to 30 people are protesting against a direct provision centre in Offaly today.
The Department of Justice is planning to provide accommodation for 168 asylum seekers in Tullamore.
From early March,the former Marian Hostel will welcome it's first families.
A Facebook group called "Tullamore says no to Inhumane Direct Provision" was set up.
John McGee says he's protesting because there are so many Irish families without a home: