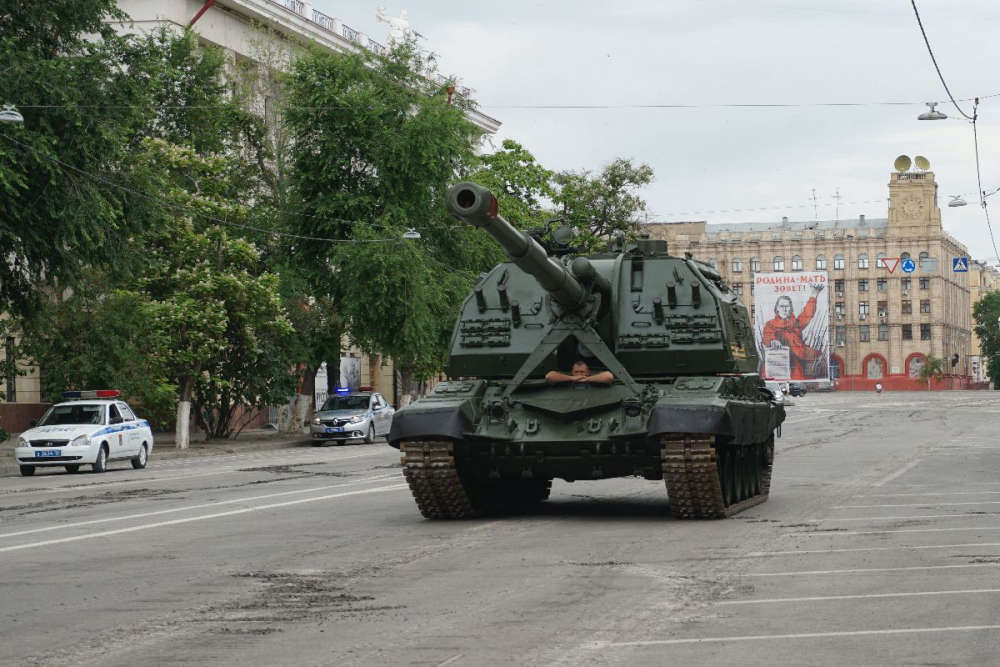 Ukrainian officials have raised concerns that Russia may try to split the country in two.
The prospect of Russia splitting Ukraine in two is unrealistic - according to a retired midlands soldier.
Officials in Ukraine have raised concerns that the invading forces may try to partition the country like Korea.
Retired Brigadier General Ger Aherne thinks Vladimir Putin is more likely to want to seize full control of the Donbas region.
The Athlone man says the size of the country and the strength of Ukraine's resistance will make any more ambitious targets very difficult:
Peace talks between Ukraine and Russia, which were due to begin in Turkey today, have been delayed.
Officials in Kyiv say only face-to-face meetings could end the war between the two countries.
A member of the Ukrainian delegation has confirmed the next round of discussions will now start tomorrow morning.
Turkey's President Recep Tayyip Erdoğan has urged Vladimir Putin to agree to a ceasefire.
It comes as Ukraine's president says he's willing to discuss adopting a neutral status.
But Volodymyr Zelensky says any deal would have to go to a referendum and be guaranteed by third parties.
Olga Tokariuk is a journalist in Ukraine - and says there isn't much support for that:
Meanwhile, US President Joe Biden says he wasn't calling for regime change in Russia when he said Mr. Putin "cannot remain in power."
He's retracted comments he made during a speech in Warsaw on Saturday, which were feared would inflame diplomatic relations.