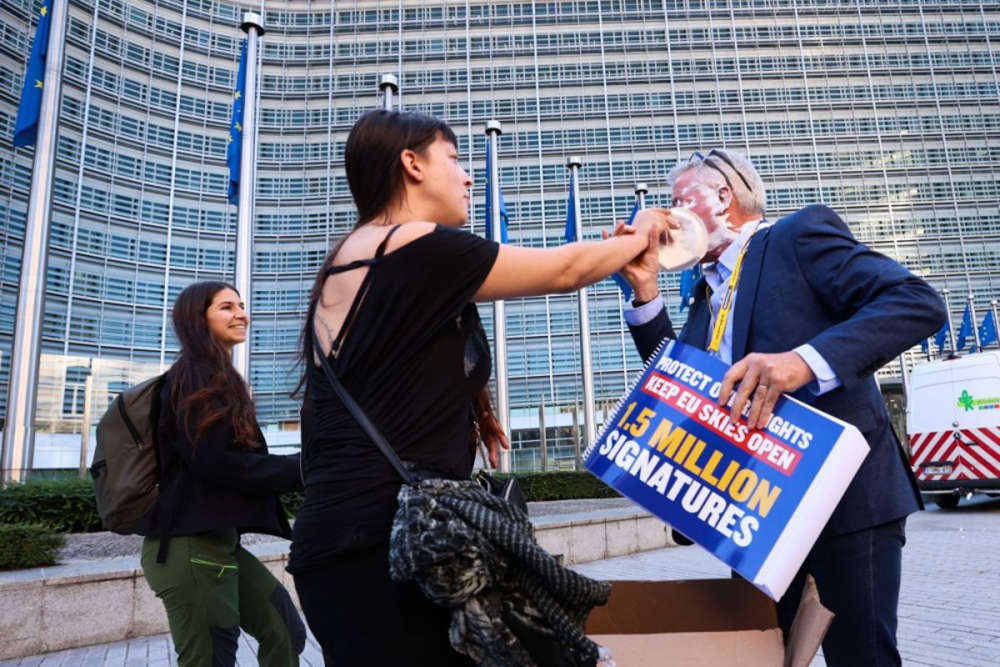 Photo Credit: X @Ryanair
He was setting up a press conference in Brussells.
Ryanair Group CEO and Mullingar's Michael O'Leary had pies pushed in his face by climate protestors in Brussels today.
He was in the process of setting up for a press conference about French Air Traffic control outside the European Parliament.
Two women approached him, pushed the desserts into his face and demanded he "stop the pollution".
Mr. O'Leary said "well done" to them, and Ryanair posted on social media to say it has "tasty" low fares.
Shame it was soy-based cream, definitely not as tasty as the real stuff 🥴pic.twitter.com/lcf23C674L

— Ryanair (@Ryanair) September 7, 2023