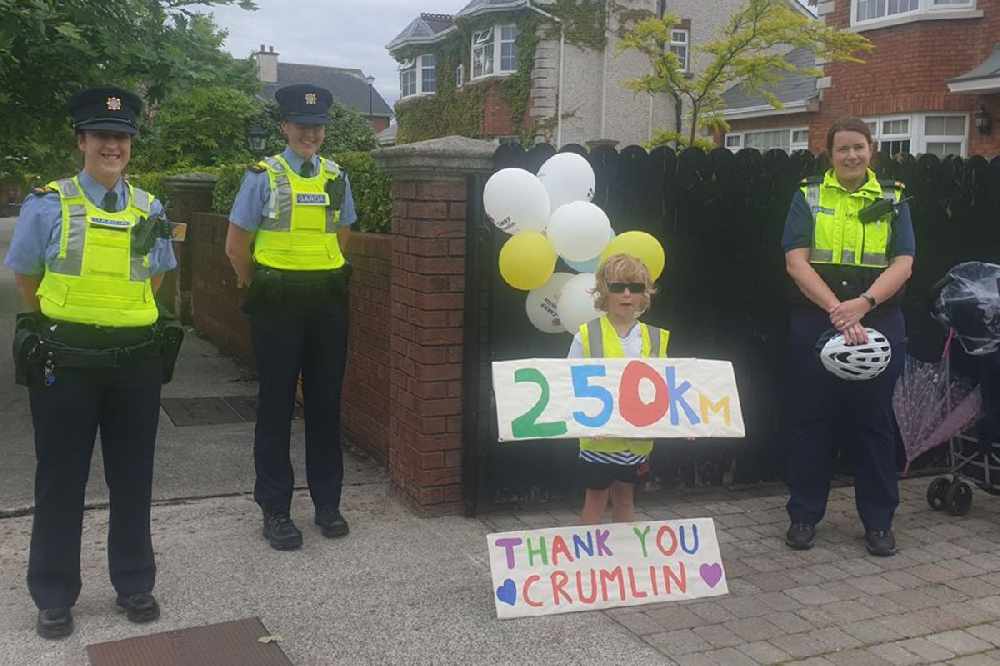 Photo credit: Facebook- Garda Siochana Westmeath
Áinle Smith raised the money for Crumlin Children's Hospital.
A six-year-old Westmeath boy has cycled 250 kilometres to raise money for charity.
Áinle Smith was born with a heart condition, and underwent cardiac surgery in Crumlin Children's Hospital when he was just five days old.
His mum Deirdre he's a very active and healthy young boy now, and wanted to raise some money for the hospital.
He wanted to complete the challenge before his 7th birthday on July 22nd.
Members of the Gardaí along with his family and friends joined him on the final leg of his journey.
The Mullingar boy has raised over €8,000.