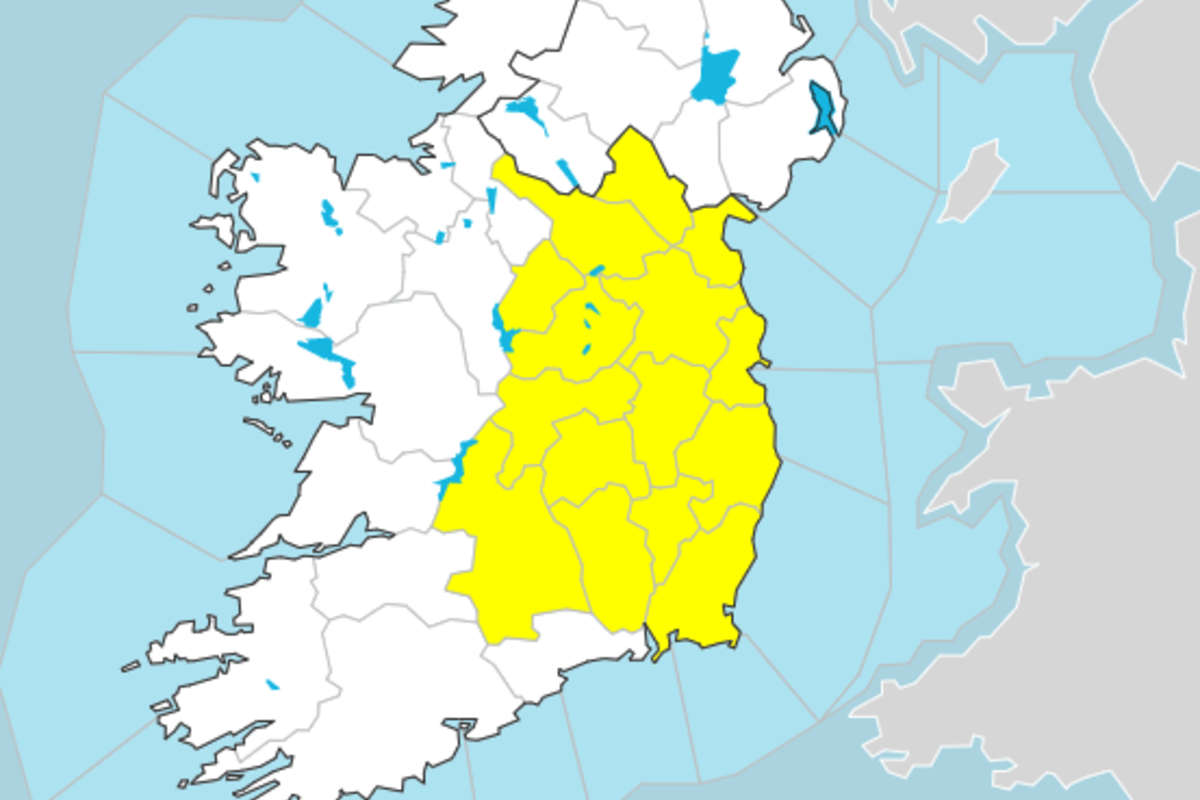 It comes into effect later this afternoon.
The midlands will be affected by a rainfall and thunderstorm warning later today.
A status yellow alert is being issued at 2 o'clock this afternoon and will run until 10 o'clock tonight.
It covers all of Leinster, along with Tipperary, Cavan and Monaghan.
Met Éireann is warning of heavy showers, isolated thunderstorms and localised flooding.