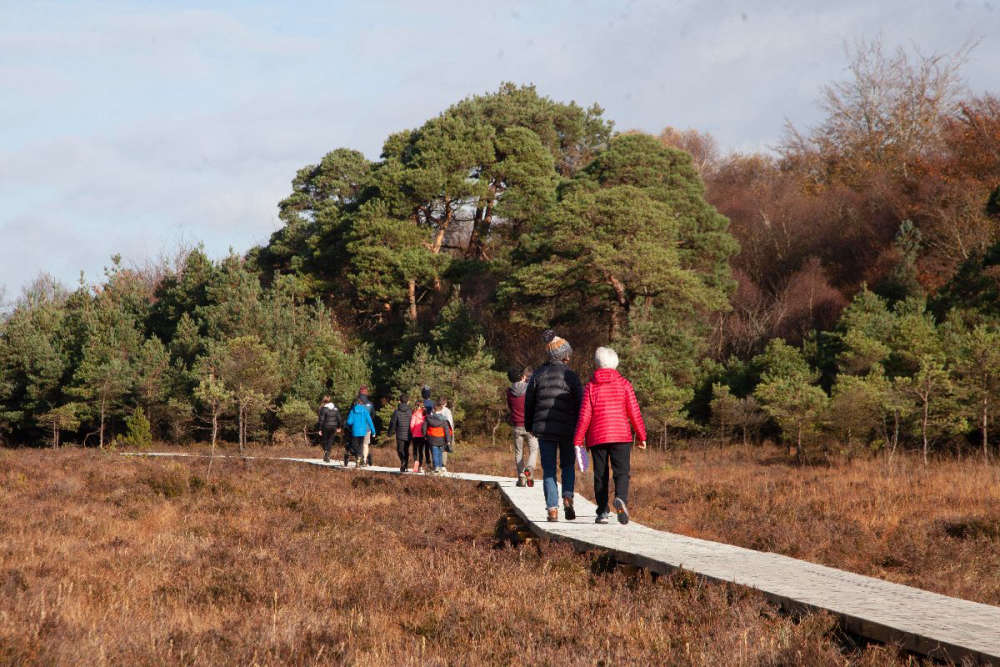 The bog covers approximately 200 hectares of land in Westmeath.
A midlands bog will be studied next weekend.
ETHOS - Everything Tyrrellspass Has, On Show - and Connecting Communities with Peatlands, will conduct a visit to Cloncrow Bog, Tyrellspass, Westmeath next Friday.
The bog covers approximately 200 hectares of land, with 132 hectares of high bog remaining.
The 3.5km trail starts at Tyrellspass Castle, passes through privately owned sections of Cloncrow Bog, and continues through the village of Tyrellspass.
The bog has been growing since the end of the last Ice Age, retaining its unique biodiversity. However, it has faced challenges such as peat extraction and afforestation, affecting its hydrology and altering its ecological character.
ETHOS aims to raise awareness of the vital role of peatlands in mitigating carbon emissions and preserving biodiversity.
The group has also been conducting surveys to assess the wildlife on the bog, particularly focusing on butterfly, moth, and bird species.
A significant achievement of the bog project is the construction of a boardwalk across the bog, connecting it with Tyrellspass village.
The study visit to Cloncrow Bog on June 9th serves as an opportunity for individuals and organizations interested in biodiversity conservation and peatland restoration to witness ETHOS's achievements firsthand.