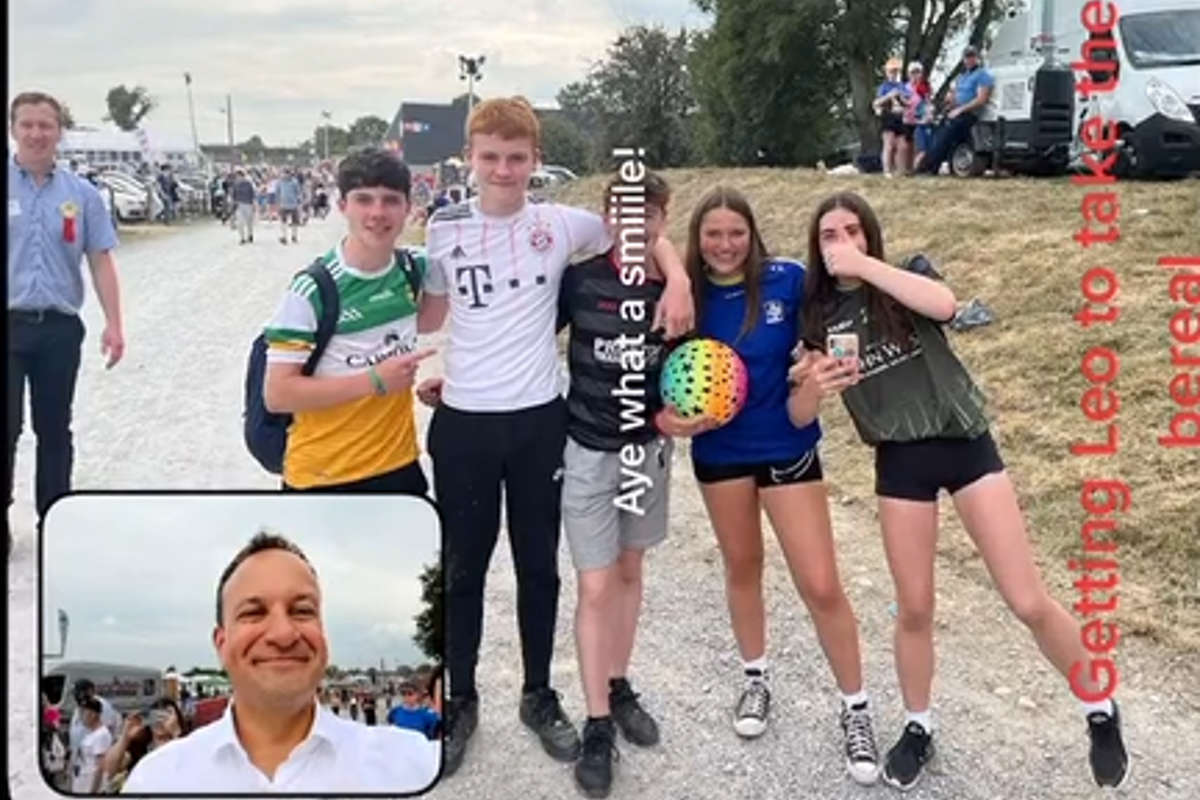 The clip has gone viral on TikTok.
The Tánaiste has been the subject of a 'BeReal' photo at the Tullamore Show.
A viral clip on TikTok shows Leo Varadkar taking a photo of a group of people at the Offaly Agri show, while simultaneously taking a selfie!
BeReal prompts people to post a photo with both their front and back camera with no filters or edits, within two minutes of the notification.
The clip has since been viewed by over 130,000 people.
The Tánaiste has been the subject of a "BeReal" photo at the @tullamoreshow
🎥 Credit: Michael.lambe on TikTok pic.twitter.com/5b9ItgzMLr

— Midlands103 (@Midlands103) August 15, 2022