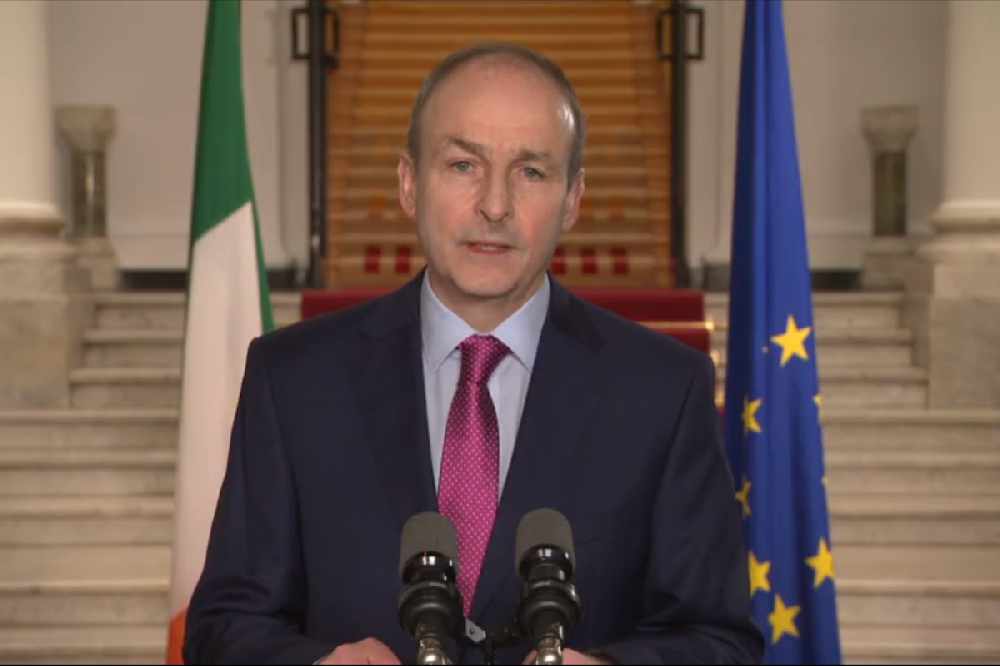 He says the journey through the pandemic has been like no other. 
The Taoiseach says the journey through the pandemic has been like no other.
Micheál Martin says the scale of the vaccine rollout has never been seen before and because of that we are now entering a new phase.
While, he's expecting to see an increase in the number of cases, he says it's time to move from regulation to "personal responsibility".
1st September:
Return to 100% capacity on public transport, the requirement to wear face coverings will remain in place
6th September:
Communions and conformations can return
Larger crowds can gather for religious ceremonies - 50% capacity
Increased crowd numbers allowed at outdoor sports events
Indoor venues - 60% capacity for those vaccinated and 75% at outdoor locations for those fully vaccinated.
Live music at weddings and bars
20th September:
Return to office working to begin on phased basis
Indoor sports, excercise classes, after school activities, chiors, bingo halls, bowling alleys, community activities can resume
22nd October:
All remaining Covid-19 restrictions will be lifted on October 22
However this is dependent on a number of factors, including the numbers in hospitals and 90pc of all over 16 year olds being vaccinated
Strict COVID guidelines and regulations will be replaced with "personal responsibility"
Digital Covid Certificates will only be needed for international travel and will not be needed to enter a bar or restaurant
Masks will not be required outdoors and in private settings