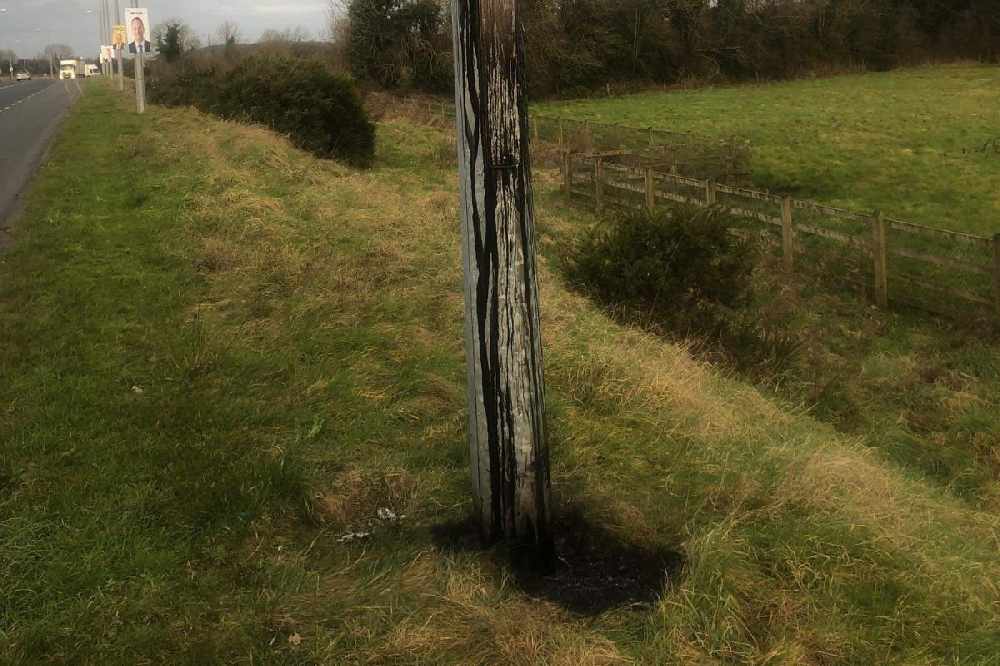 The general election campaign is entering its final hours.
An election poster of the Taoiseach was burned in Offaly overnight.
The poster of Fine Gael leader Leo Varadkar was set alight, as the general election campaign enters its final day.
It's located in Tullamore, on a stretch of the R420 near the Ardan Roundabout.