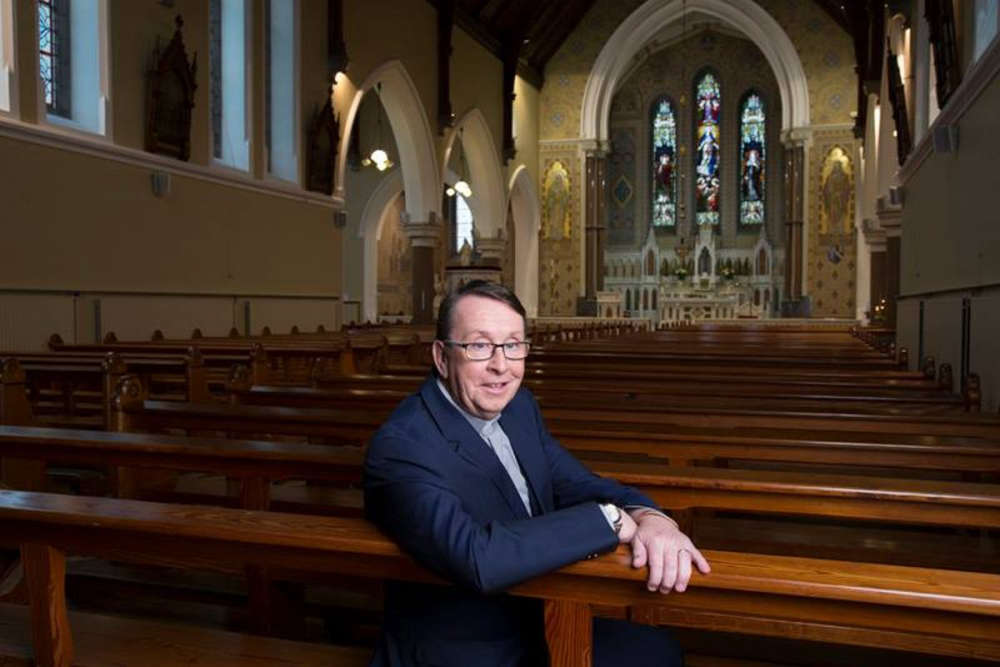 Photo Credit: Father Ray Kelly Facebook
The priest rose to fame in 2014 after a video went viral of him singing at a wedding.
The 'singing priest' is making the move to a midlands parish.
Fr. Ray Kelly will be leaving his position as parish priest in Oldcastle Meath, to become an Associate Pastor in the Kilcormac Killoughey parish.
The Tyrellspass man will also assist in Rahan and Eglish.
He will take up his new role in July.
The 70-year-old rose to fame, in 2014, after a video of him singing 'Hallelujah' while officiating a couples wedding went viral.
The video has since received almost 90 million views on YouTube.
He also appeared on Britain's Got Talent and Dancing With The Stars.
Fr. Ray has been speaking with Sinéad Hubble on Saturday View and says he won't be giving up singing: