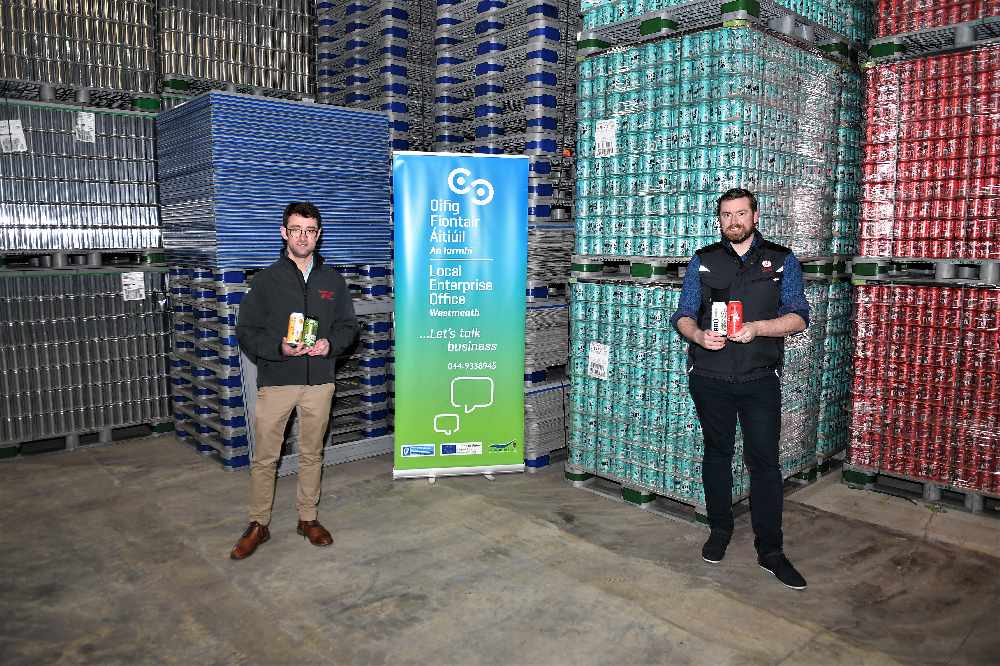 A craft can among is representing Westmeath tonight.
A craft can company is among those representing the midlands at this year's National Enterprise Awards.
Bevcraft - based in Mullingar but also now operating in the UK and the Netherlands - has been selected in Westmeath..
They providing canning services for a number of breweries, including Dead Centre, Ballykilcavan and 12 Acres in the midlands.
IntegriLeads, which helps to develop IT companies, and horse breeding business Eurostallions have been chosen to represent Laois and Offaly.
They'll go up against 23 other participants to win the national title and a €50,000 euro prize fund.
Bevcraft's finance director, Ciarán Gorman, says they're hoping to continuing growing their business: