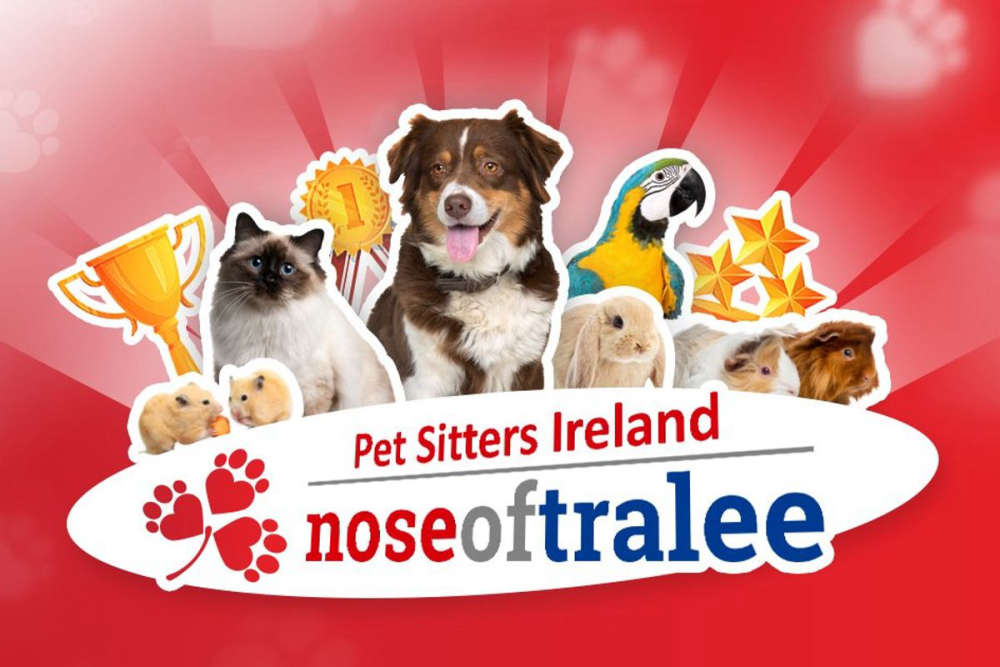 The search is on for the cutest, funniest, or most adorable pet in the country!
Three midlands pets are competing for the title of the Nose of Tralee.
The 9th annual contest aims to find the cutest, funniest, or most adorable pet in the country.
10 year old Bichon Frise 'Fluffy' is flying the flag for Westmeath, with 'Banx' the tuxedo cat is representing Offaly, and 'Winnie' the singing dog the Laois entry.
The deadline for voting on petsittersireland.com is August 22nd.
Find out a little more about the midlands entries below...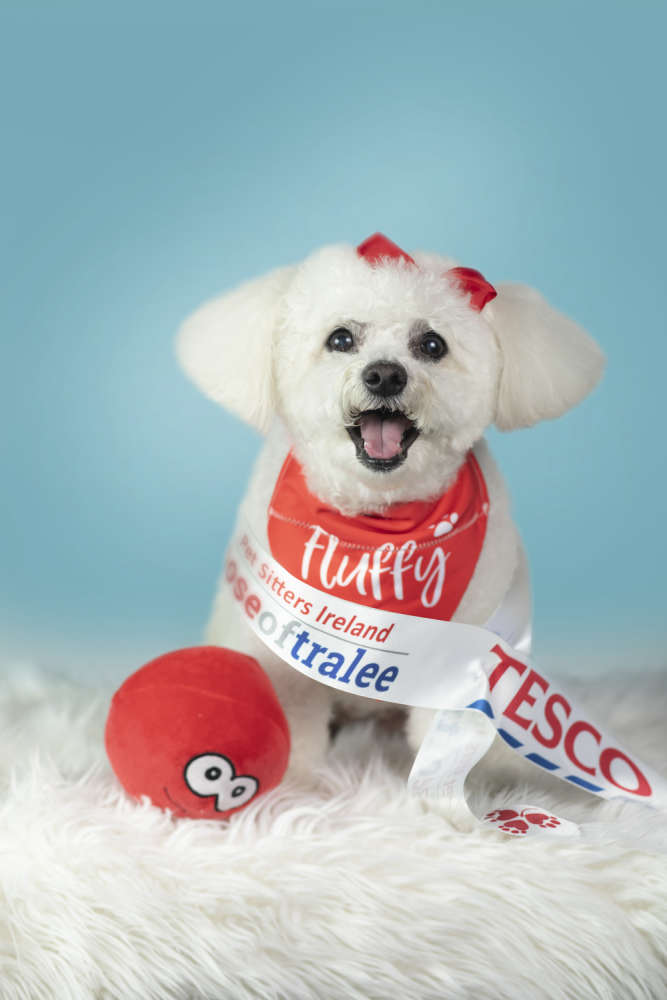 Westmeath: FLUFFY
I think Fluffy should be the Nose of Tralee, is because she is the most wonderful gentle dog and best friend I have ever known. When I first met Fluffy she was in a basket with all her siblings, I sat and watched all the puppies for an hour, my eyes kept been drawn back to her, I knew she was the right one for me, she seemed so shy and gentle compared to her siblings. I left Fluffy with her mama for 3 months , so she could get a better start in life staying on her mama 's milk. Fluffy is 10 years old now, and has been with me in good times and my very low times been a front line worker. I could always be sure that when I returned home that I would have her unconditional love , with loads of kisses and cuddles, all the children in the street run to meet her as soon as we turn the corner, all wanting to play and pet her and Fluffy loves all of the attention and is great with the children . Fluffy is the most wonderful dog and friend and I thank God for the day that he paired me up with her.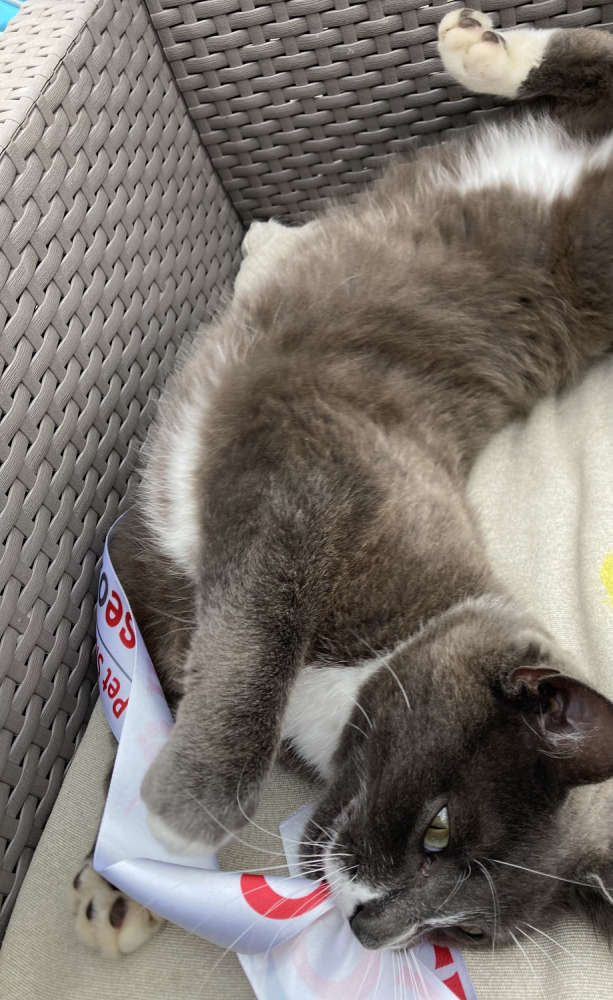 Offaly: BANX
Breed: Got the snip Catnip: socially Favourite food: liver and chianti Unpopular opinion: milk is over rated Favourite quote: "shoot for the moon, even if you miss, you've 8 more lives" "He can fit in any box"- my pet human.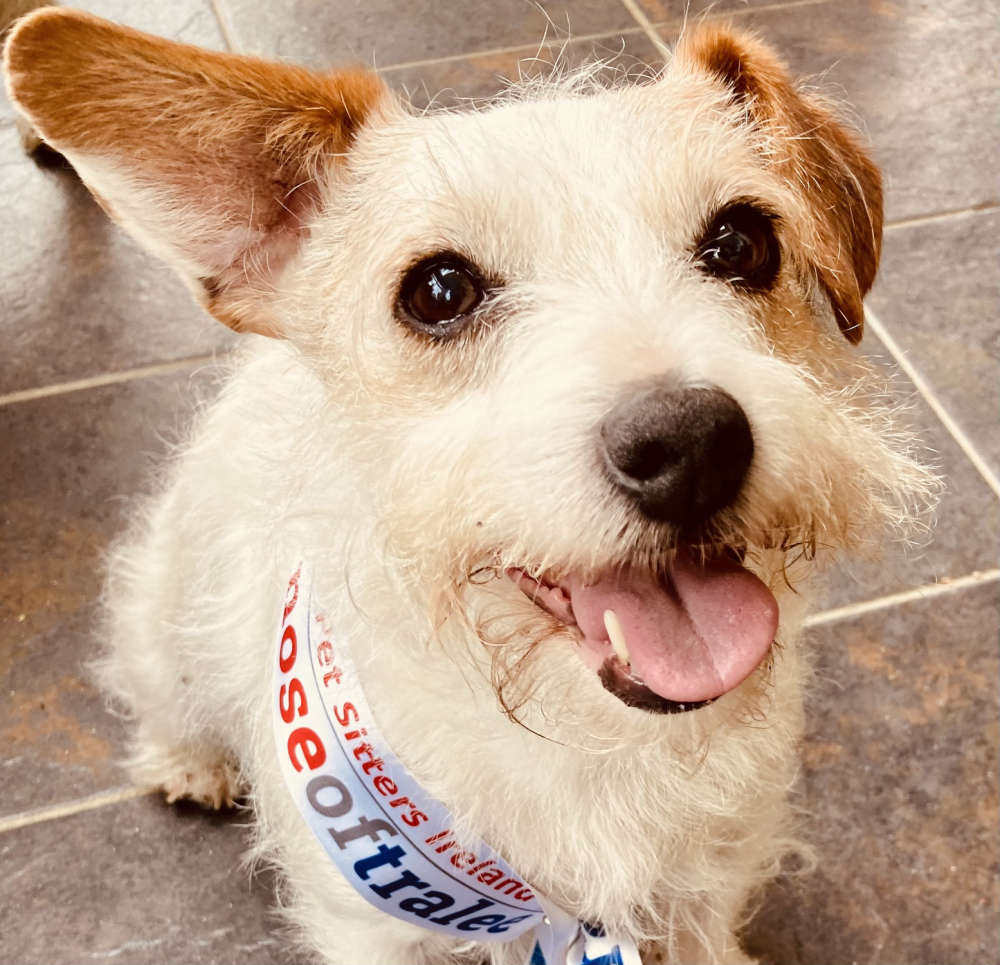 Laois: WINNIE
Winnie Winnie came to us over 11 years ago. She was found by her now daddy in a wheelie bin with her two siblings. Winnie is an absolute sweetheart and chatacter. She has the gentlest temperament and kindest nature. However, theres a dark side to Winnie😂. Shes been known to steal sandwiches from tents on the beach! Also, attempted theft of sausages from another camper on the beach! Shes come from living in a wheelie bin to rubbing shoulders with the rich and famous. She attended a literary festival recently where she met her favourite performer (whos concert she attended a few years ago) Laurie Anderson. She also had a 'moment' with our past president, Mary Robinsons dog at the same festival. Shes well known for her singing prowess and shes an accomplished driver, hence her nickname, Winnie Driver. If Winnie won the Nose of Tralee she would be a great ambassador for animal welfare as, she came from a 'low place but now has 'friends in high places'!