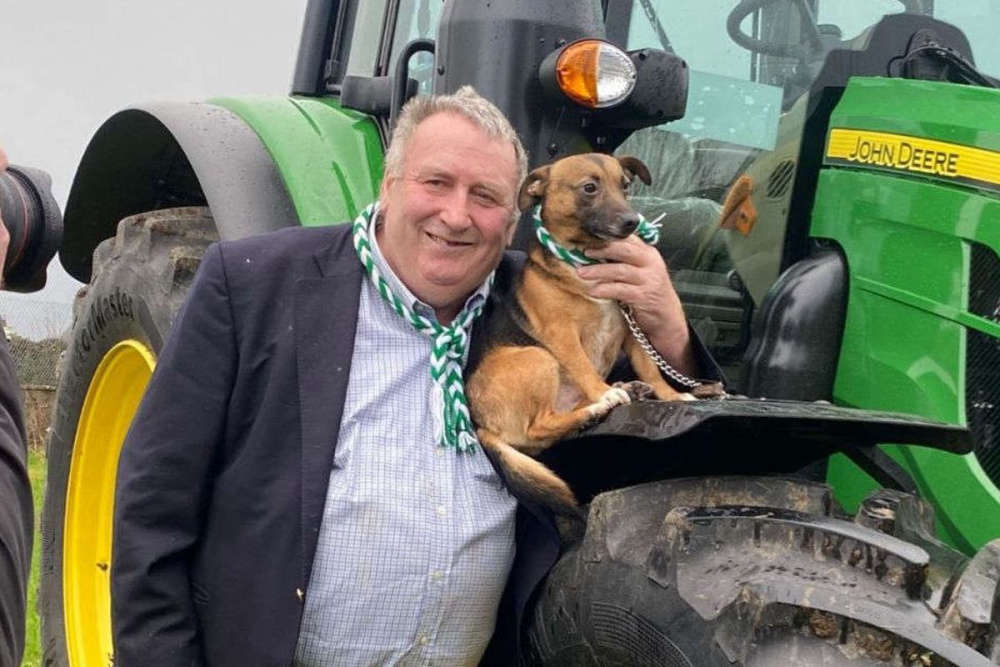 The John Deere is worth €100,000
A dog, who won a 100,000 tractor is coming to the midlands to get his paws on his prize.
Toby was the overall winner of a John Deere Tractor in the Clough Community Centre draw.
His owner Patsy is hoping he's really is a man's best friend and share his prize.
Chairperson of Clough Community Meeting Group, Olga Hyland says this might encourage Toby to get his licence: