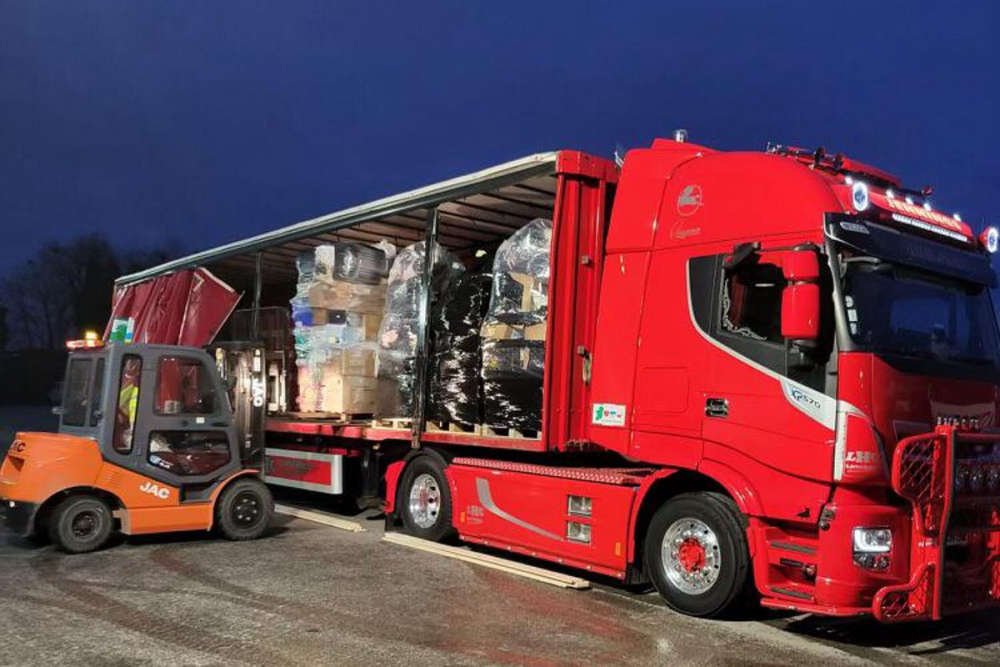 The convoy will be escorted by gardaí as they leave Tullamore on Monday.
A convoy of trucks carrying essential supplies from Tullamore to Ukraine will get a hero's send-off next week.
Condron Concrete Works has co-ordinated four lorries to transport items donated by the local community to four locations along the Polish border.
They'll get a garda escort through the town as they head off next Monday afternoon.
With two drivers per truck, they'll be travelling via Rosslare to Dunkirk and onto Poland. They're hoping to reach their destination in about 18 hours.
Volunteers will be on hand to meet the drivers and unload the items, with the supplies due to be delivered to people in need within 10 hours.
John Condron has been extending his thanks to all of those who helped, with special appreciation for the eight drivers who'll be spending the next week away from their families.
The local businessman is appealing for everyone to show their support and wave the drivers off this Monday at 3 o'clock.
The convoy will be leaving Condron Concrete Works on the Arden Road in Tullamore, with their garda escort, at 2.50 on Monday.
They're due to arrive at Kilbeggan Bridge at 3 o'clock and will travel through the town towards the Clonminch Roundabout.