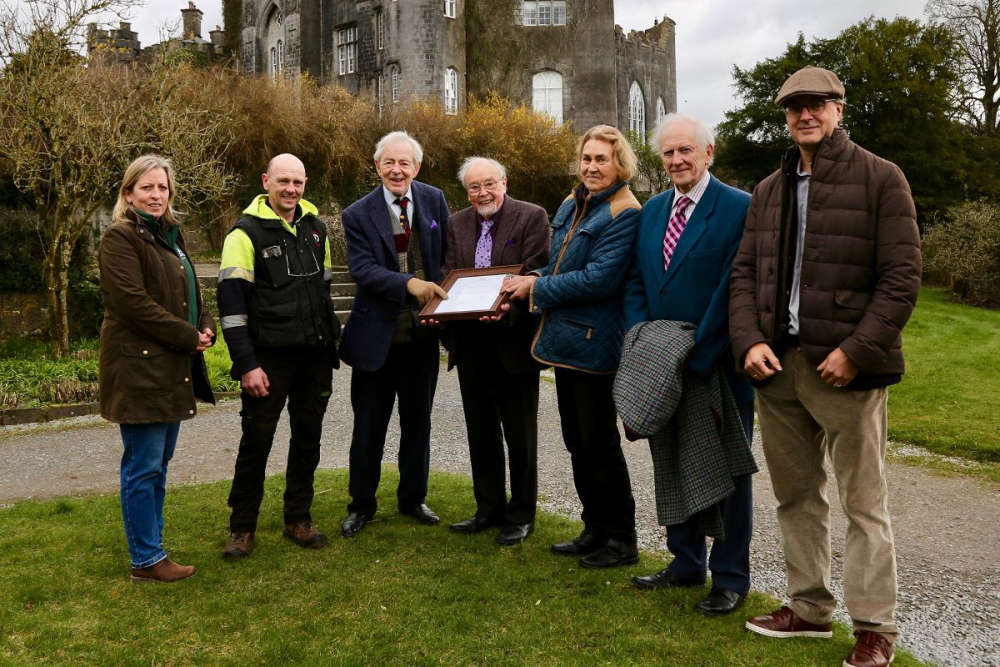 Photos Paul Barber
The membership was presented in recognition of his support and contributions over the years.
A midlands castle has presented a 'true friend' with an Honorary Lifetime Friends Membership in recognition and appreciation of his support and contributions to the local town and community over the years.
Former academic, Salters Sterling, was presented with the Lifetime Friends Membership of Birr Castle Demesne by Lord and Lady Rosse in a recent ceremony at the Demesne.
Lord Rosse thanked Dr Sterling for "Being a long-standing friend of the Demesne, and for continually and enthusiastically volunteering his time, energy and expertise over many years."
Salters passion for Birr has been seen through his leadership of Birr 2020, his ongoing work in the community, with the Birr Castle Demesne Foundation, with local theatre through the Trench Foundation and also his many other initiatives including a lifelong support for ecumenism.
Grainne O'Malley, Birr Castle Demesne Manager said
"Salters has spent 33 years supporting the Foundation at Birr Castle Demesne and it is only fitting that he should plant a tree in the Demesne. He will have the honour of planting one of our Cherry Blossom trees as part of a collaboration project co-funded by Birr Castle Demesne and our Friends. These Cherry Blossom trees will become a further wonder to the demesne."