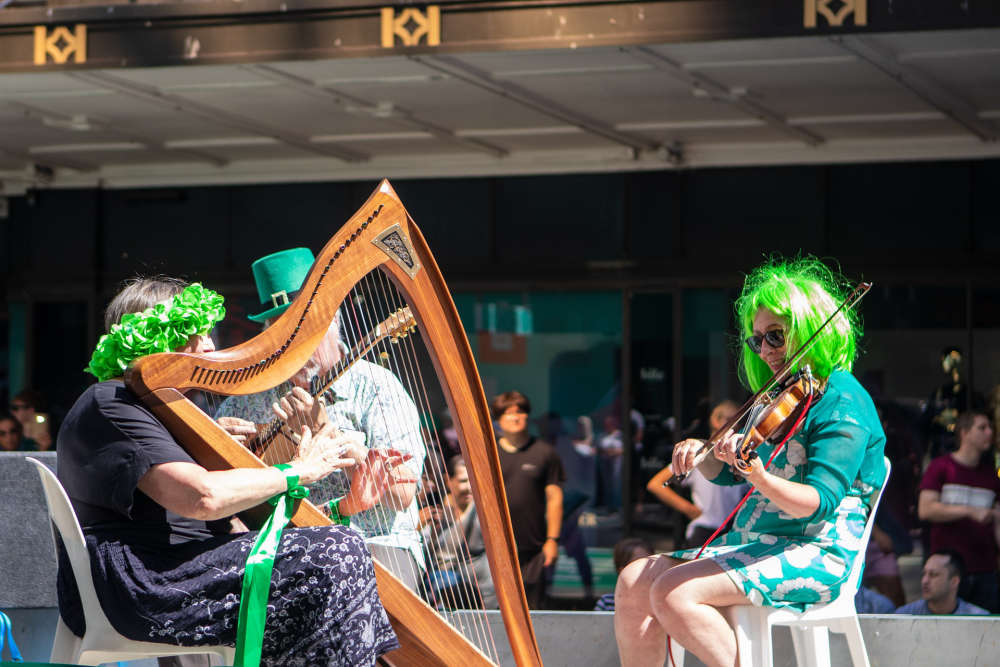 Stock image
Preparations for the parade are underway, following a two year absence.
Tullamore is among the midlands town's making a St. Patrick's Day comeback this year.
Preparations are underway to ensure the town's parade returns in style following a two year absence.
This year's theme is 'Community Spirit', to pay tribute to the local response to covid-19, along with the Offaly U-20 footballers All-Ireland success.
The grand marshall will be Phil O'Reilly Senior, in recognition of his great contribution to Tullamore and Offaly in his sporting and business ventures.
Edenderry and Athlone are among the other midlands towns that have announced the return of the St. Patrick's Day parade this year.
"A lot of work has been done over the past week to ensure that everything will be in place for this great event. We have received a positive response from Bands and we will confirm this in the coming days. We have received a very positive response from the general public and many groups want to take part"; says committee secretary and local independent councillor, Sean O'Brien,
Letters will be sent to organisations and businesses over the coming days giving details of the parade.
Further information is available from Johnny O' Connor, 087 2602487; Sean O' Brien, 086 3892854; Martin O' Connor, 083 1017012.