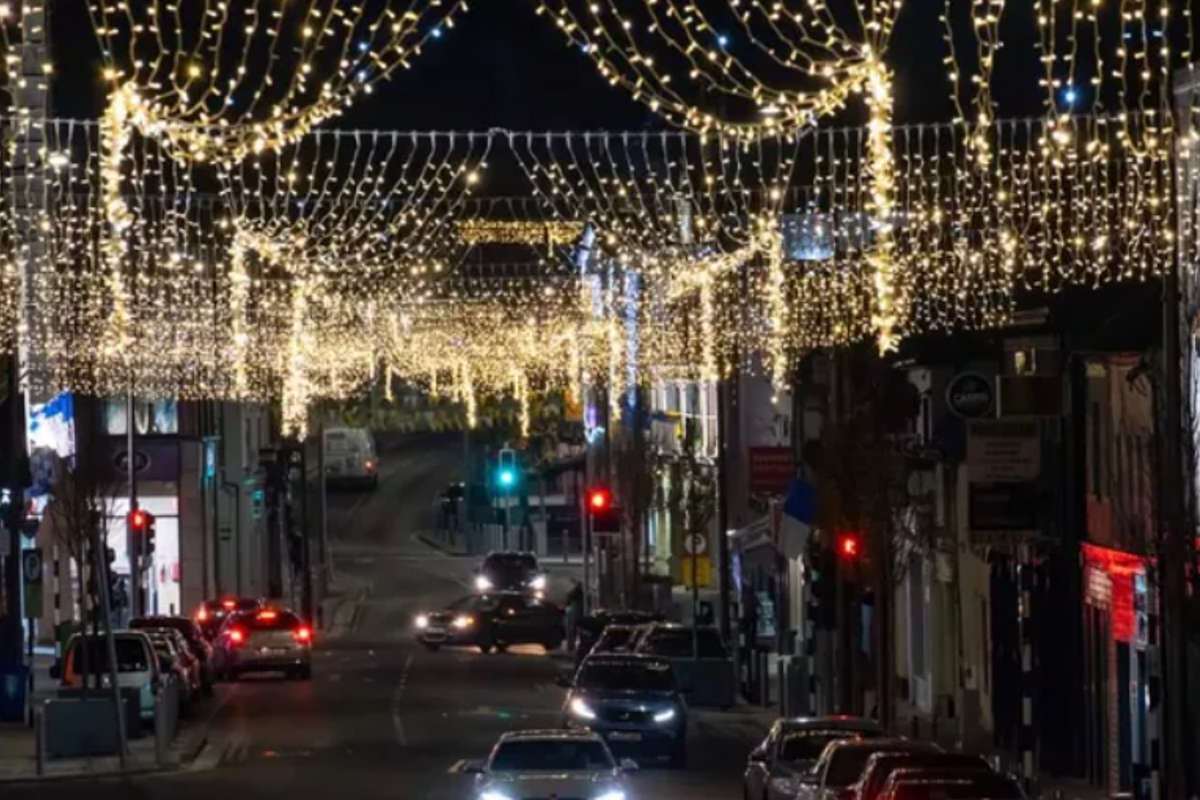 Celebrations continue with the opening of "Tullamore this Christmas".
This year Tullamore celebrates its 400th anniversary of the beginning of the township of Tullamore, and the celebrations continue with the official switch on of the Christmas Lights and the opening of "Tullamore this Christmas".
This November, kick starts the County's seasonal celebrations, with a promotional drive to encourage people to come into the town centre and to shop locally in the lead-up to Christmas. The Switching on of the Christmas Lights officially marks the start of the countdown to Christmas in Tullamore.
Tullamore Lights have confirmed that the lights will be switched on at approximately 6:00pm on Sunday 27th November 2022.
This year the Christmas Markets return with 20 stalls across O'Connor Square, selling food, drink, crafts and seasonal gifts. .
The markets will run over a three day period:
Friday 25th November: 3pm - 7pm
Saturday 26th November: 11am - 7:30pm
Sunday 27th November: 11am - 7:30pm
Tullamore this Christmas offers a festive surprise with the arrival of The Santa's Magic Bus to the town centre, offering families and kids the
chance to meet and greet the big man on board with each child receiving their very own gift! The Santa Magic Bus will begin operating on November 25th to Sunday 27th and tickets can be purchased on line through Eventbrite.
Visitors will see O'Connor Square adorned with Christmas decorations, and a special carol service will feature thanks to local primary and secondary schools.
Cathaoirleach of Tullamore MD, Cllr Neil Feighery advised
"Tullamore is a very special place at Christmastime and we are encouraging everyone to come into the town and to shop locally. There will be fantastic Christmas food markets, choral concert, followed by a host of wonderful musical performances that will take place throughout the event".
Tullamore Lights Committee added:
"We love this time of year when the town is lit up with Christmas trees and lights. Our Christmas light switch-on event is hugely popular and once
again we will be putting on a fantastic show".
Tullamore this Christmas is produced by Aidan Shortall of Up Close and Personal Promotions who said:
"This event is created to offer the community a family-friendly Christmas celebration. The finishing touches are now being added to add the "real magic" and we are so excited for the new surprises this year!"