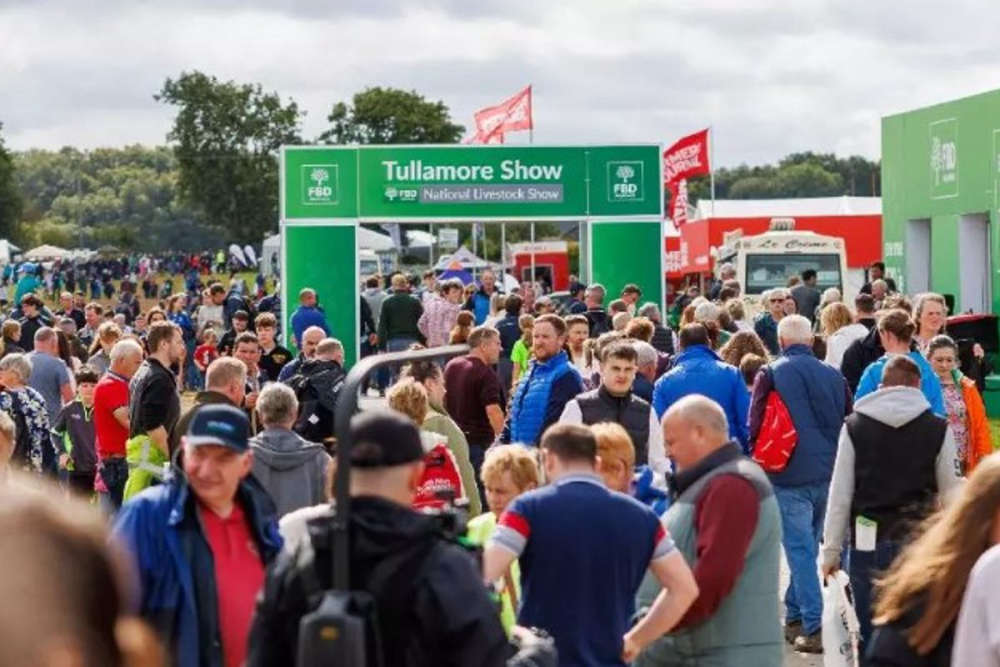 Photo Credit: tullamoreshow.com
Despite expectations the show was set for a move it's return to Blueball has been confirmed.
Blueball will once again play host to one of Europe's biggest one day agricultural events.
Tullamore Agriculture Show is confirming their return to the Butterfield Estate for the 2024 running of the event.
Show organisers have acknowledged there was a "rumour" that a new venue would be chosen next year.
They say they're looking at future options, but 2024 is very much staying at the Anne Marie Butterfield, and Stephen McQuade-owned Butterfield Estate grounds.
Tullamore Show chairman Joe Molloy says, "We are delighted to be returning to the Butterfield Estate for next year's Show, we acknowledge rumour had it, we were on the move for 2024 but we can confirm we are not on the move yet.
Tullamore Show has been exploring several sites for the future and with the success of our event and the requirements needed for a suitable site, we will continue in our exploration."