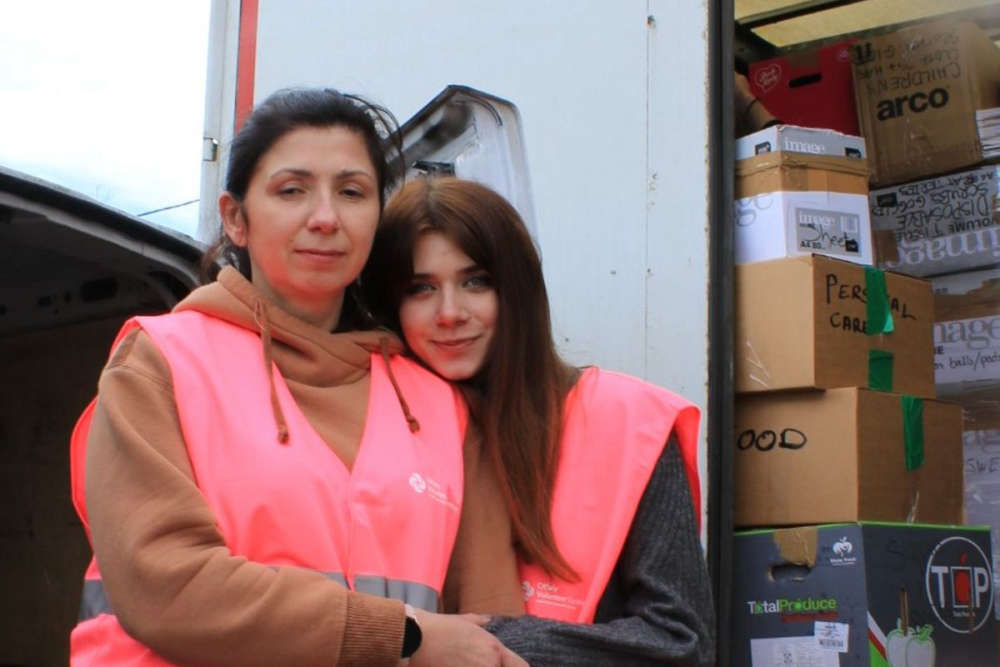 She arrived in Offaly earlier this month.
An Ukrainian medical student is urging people to donate medicine.
Anhelina Oleksiienko, who arrived in Offaly, earlier this month, is volunteering at a collection in Tullamore Rugby Club this weekend.
She travelled with her mum to Tullamore to stay with her aunt.
The centre is open today and tomorrow from from 10am to 4pm and people are being asked to bring small items like toiletries, non-perishable food, first aid kits and sleeping bags welcome.
Anhelina says people are not able to get food or water in some parts of her country:
There's been renewed fighting on the outskirts of Ukraine's capital, Kyiv and in the eastern city of Kharkiv.

Russian forces are shelling the port of Mykolaiv in southern Ukraine, according to the regional governor.

If they capture the city it'll open up the route to Odessa, seen as one of Russia's next strategic goals.

Meanwhile there are fears that neighbouring Belarus could join the invasion.

Ukraine claims Russian aircraft have deliberately targeted a Belarusian village as a pretext to escalate the conflict.