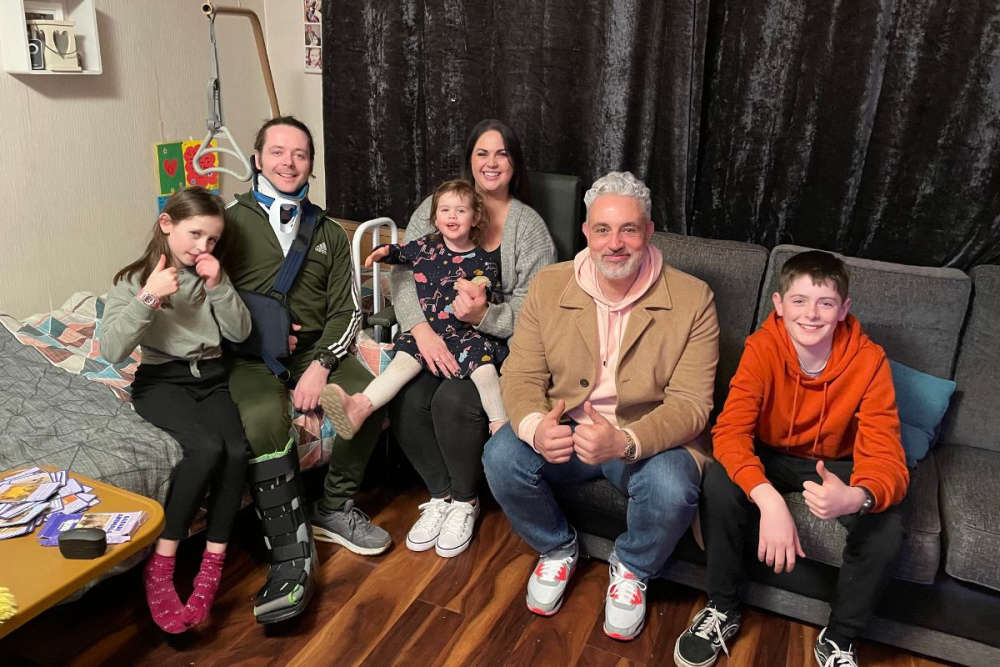 Photo Credit: DIY SOS Facebook
RTÉ series DIY SOS is hoping to make their dream a reality.
An urgent appeal is underway for tradespeople to come forward, so they can help renovate the home of a Westmeath family.
Pa Berry was on duty as a firefighter last October when he suffered injuries that left him requiring full-time care.
The Athlone man was in the process of refurbishing his house at the time, with a well known TV series stepping in to make it a reality.
Production Coordinator on DIY SOS: The Big Build Ireland, Sinéad Dalton explains what is needed:
Anyone who can donate their time to the cause is asked to contact 087 956 7187.