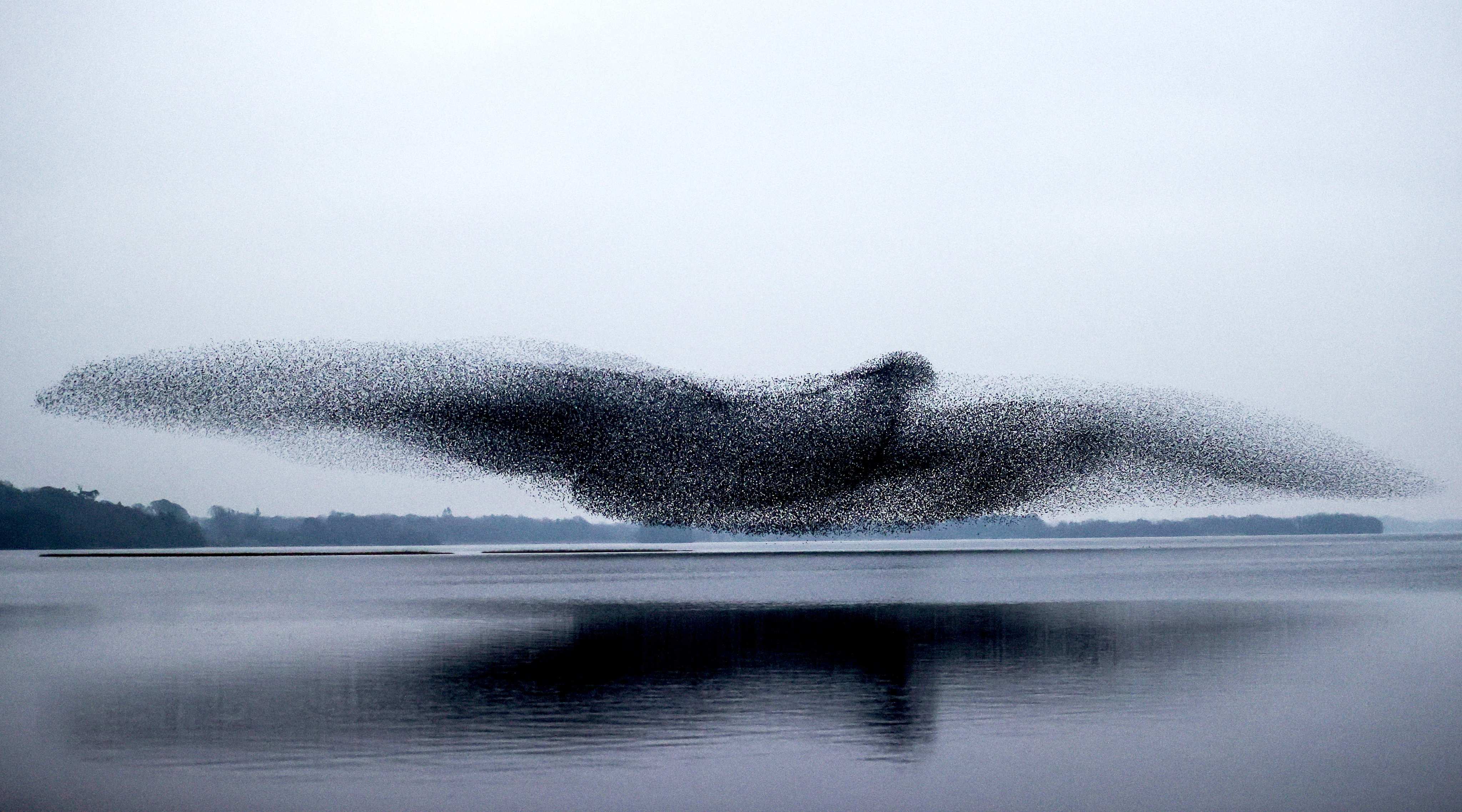 The photographer has been explaining the process.
A viral image of of a group of starlings forming the shape of a bird shot in Westmeath took two months to capture.
James Crombie, who was named Press Photographer of the Year last week, took the picture at Lough Ennell on Tuesday night.
He was joined by amateur Photographer from Castletown-Geoghegan Colin Hogg.
Mr. Hogg explains the process of taking such a photo: