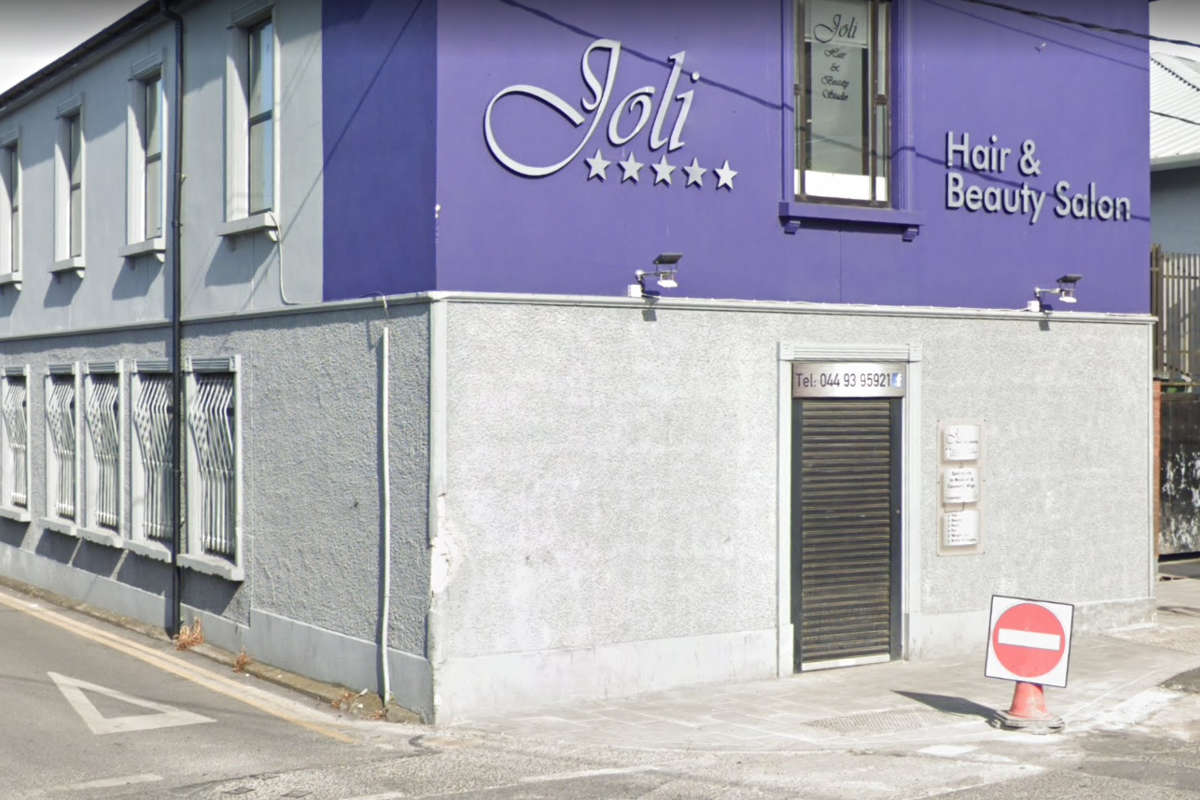 The building has been damaged several times in recent years.
A Westmeath business is in danger of collapsing if lorries continue to hit its premises.
Joli hair salon has fallen victim to the Mullingar's new traffic management plan, with an increased number of HGVs now travelling via Blackhall Place to exit the town.
The business' external wall is crumbling after being repeatedly hit by vehicles turning.
Owner Ben Dolan says he's raised the matter with Westmeath County Council and suggested installing a pole between the road and his building, but has yet to receive an adequate response: