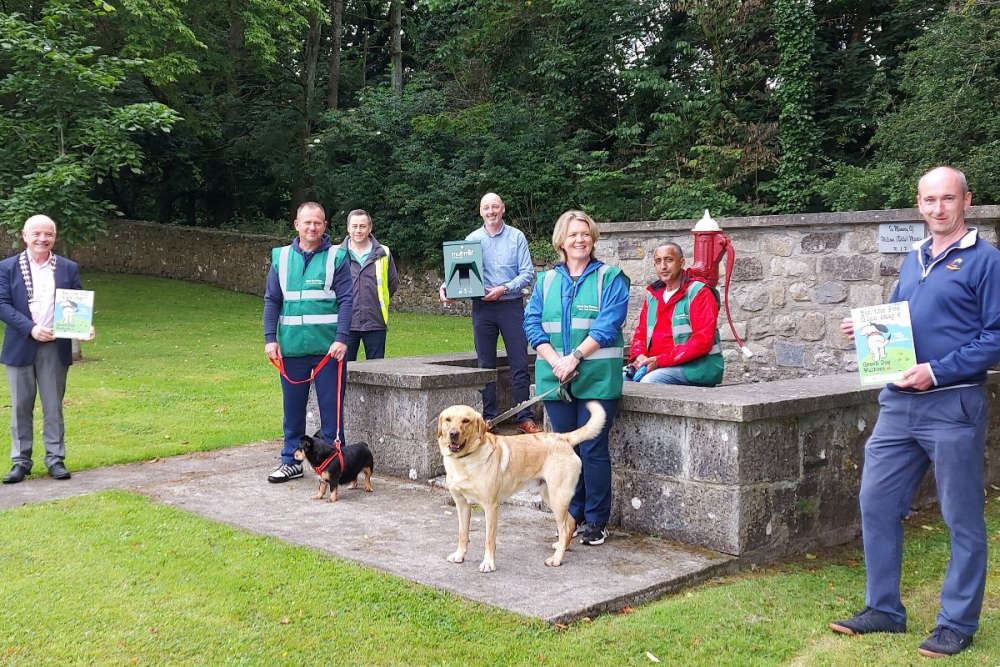 They want to change the attitudes to dog fouling in a "non-confrontational" way.
A Westmeath community has launched a new initiative to make dog fouling "socially unacceptable".
Ballymore Tidy Towns is introducing the Green Dog Walkers campaign in an attempt to tackle the issue of dog poo in public spaces.
The scheme is designed as a non-confrontational, friendly way to change attitudes about the issue, with owners urged to clean up after their pets, wearing a GDW hi-vis vest/carry the GDW bag dispenser when walking their dog, carry extra dog waste bags and be happy to be approached to 'lend' a dog waste bag to others.
The philosophy of the campaign is to start changing public attitudes so that it becomes socially unacceptable not to clean up after your dog.
With this change in attitude, it is hoped for a general acceptance that dog owners must clean up after their dog and therefore reduce the amount of litter in public areas.
To bolster the campaign, dog fouling bag dispensers have been placed in the village so that dog walkers who need a bag or forget a bag won't be left short if the need arises to clean up after their dog.
Cathaoirleach of Westmeath County Council, Frankie Keena joined the committee for the launch.
He said;
"Everyone including walkers, runners, buggy and wheelchair users all agree dog fouling is a problem.
"People who walk their dogs in public areas have the power to help eradicate this problem and I'd encourage them to support their community in this initiative which will improve the village for everyone who lives in or visits it."
Peter McGrath of Ballymore Tidy Towns stated;
"We have a very committed group here in Ballymore, who keep the village clean and tidy.
"We are delighted with the installation of the new dog waste bag dispensers and the support of Westmeath County Council Environment Department, and our local Councillor Vincent Mc Cormack for his support in getting these installed."
Fianna Fáil's Vincent Mc Cormack added;
"I am delighted to support the tidy towns committee in launching this initiative.
"They have done sterling work around Ballymore, and this will help to further enhance the locality."
These toolkits are available from the Environment Department and anyone wishing to take part can email: awareness@westmeathcoco.ie or telephone 044 933 2125.