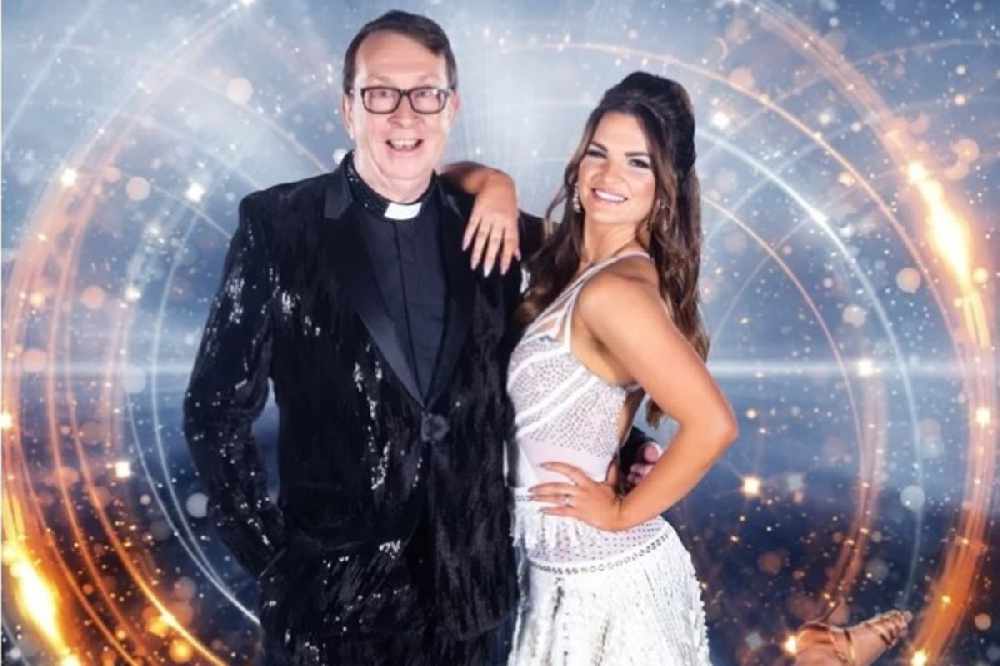 He had an improved performance on last night's show.
Westmeath's dancing priest has been saved by the public in RTÉ's Dancing with the Stars.
Father Ray Kelly suffered a low score of six on last weekend's show, facing lots of criticism from the judges - but that jumped to nine points last night.
Despite Father Ray struggling to keep up with the pace of the competition, he managed to escape elimination.
Former Xposé presenter Glenda Gilson was voted off.