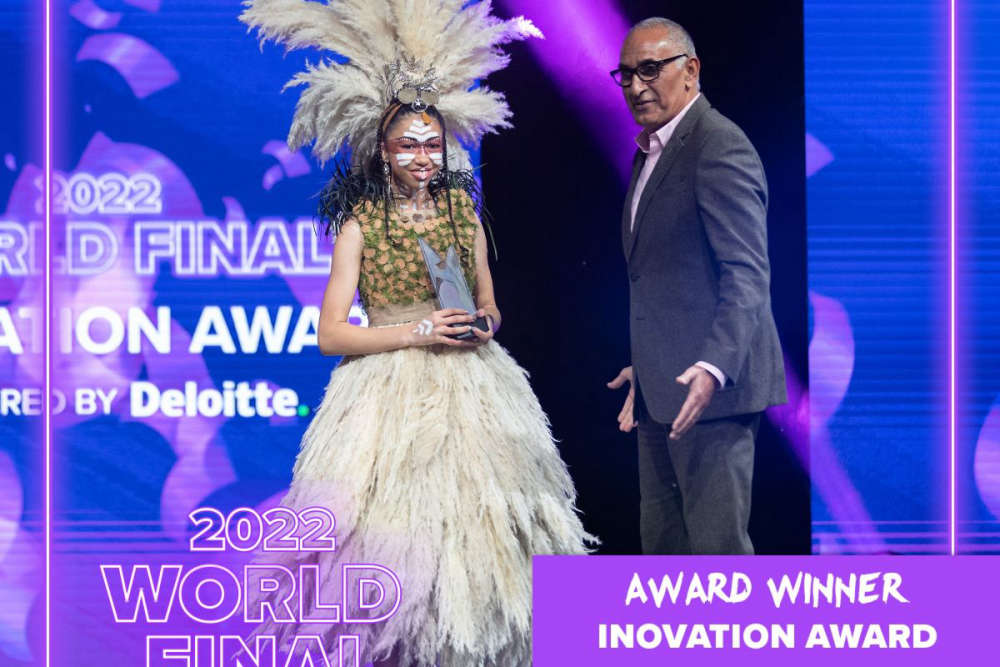 Photo Credit: Facebook @Junk Kouture
The 14-year-old's design requires daily water, air and light.
A Westmeath teenager's fashion design has been awarded at the Junk Kouture Finals.
14-year-old Clodagh Ramsey, from Killucan, won the Innovation Award at the World Final in Abu Dhabi.
The Wilson's Hospital School student designed the Bohemian Pampas Tree, an outfit which requires daily water, air and light.
Fluffy pampas were cut from the designer's garden, dried for three weeks, stripped, and attached to the skirt lining.
Two hundred champagne corks make the bodice.
The design is an actual living piece with live moss and grasses borrowed from a garden ecosystem and to be returned to the soil when the designer repurposes her dress at the end of the competition.
The design will then be turned into a decorative planter – showing life after Junk Kouture.