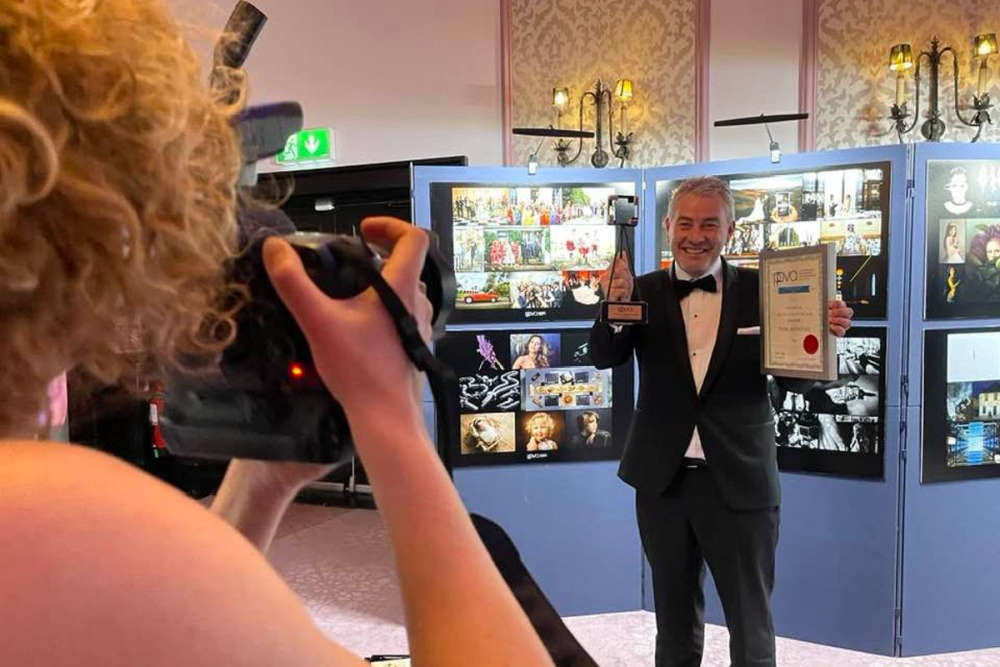 He faced stiff competition for one of the top prizes.
The founder of the Mullingar International Film Festival has been honoured at the latest Irish Professional Photographer and Videographer awards.
Noel McIntyre was presented with the commercial videographer of the year award.
Judges looked at over 900 images and over 50 videos in online sessions.
Winners were then selected for sixteen categories.
Speaking about the event, Johanna King, President of the Association, said: "Once again, and across all categories, IPPVA photographers and videographers have raised the bar to a really high level.
Tonight's winners - and indeed all finalists - should be proud and celebrate the hard work and expertise that went into every single one of these photographs and videos."