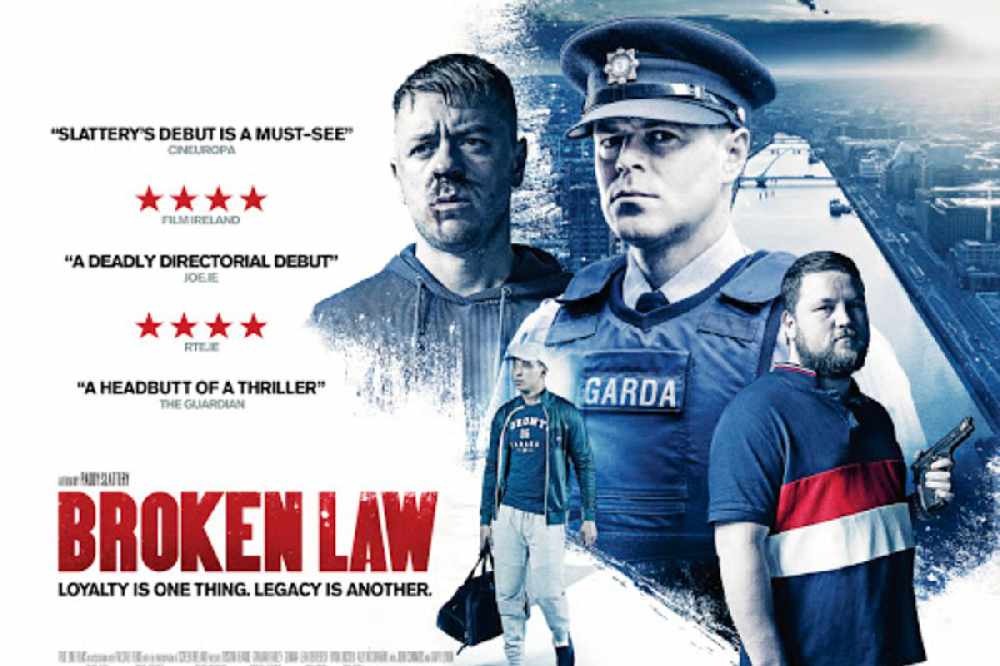 Photo credit: failsafe.film
His debut feature film is being released in Offaly this weekend.
A midlands film-maker says where there's a will, there's a way despite the covid-19 restrictions.
Paddy Slattery's new movie 'Broken Law' is coming to the IMC cinema in Tullamore this Friday, having already been released in the Odeon in Portlaoise.
The crime thriller is his debut feature film, and was premiered in February - just before the coronavirus broke out in Ireland.
The Clonbullogue man says while covid makes film-making a lot more difficult, they're hoping things can get back to normal next year: