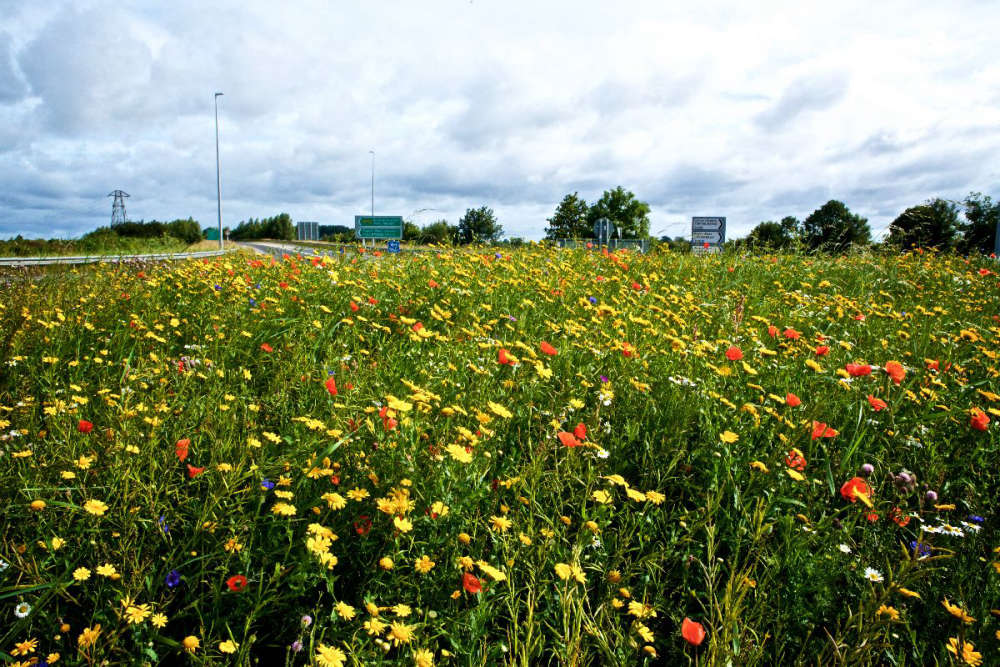 One local rep wants to see an increase in the number of spaces allocated for planting.
Roundabouts in Offaly could be set for a makeover.
Proposals are being made to the local authority which would see wildflowers planted at intersections and other disused spaces across the county.
Independent cllr Sean O'Brien is putting the idea forward:
"The creation of wildflower areas on our roundabouts is very welcome and they are a pleasant distraction.
They are very decorative and they are also a source of food for our bees who are under pressure.
They also save on mowing and will allow a diverse range of our smaller creatures to develop their habitats" states Cllr Sean O' Brien.
"At present there are three roundabouts planted with wildflowers and it is expected that this will increase next year.
I will be asking the Council to consider other open spaces for planting also, especially areas which are unused, including some spaces in housing estates.
Some areas could be developed as walk through wildflower areas which could become play areas for young children.
This development could be done in conjunction with residents associations."