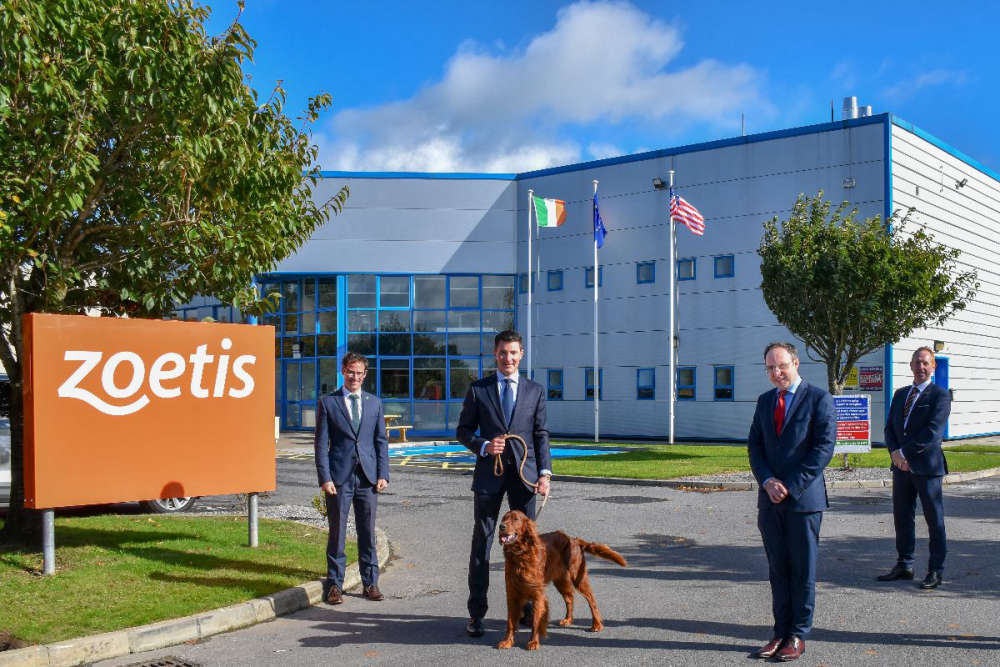 The veterinary medicine company announced its intention to extend last year.
Veterinary medicine company Zoetis has officially lodged plans for a major expansion of its site in Tullamore.
The company - which is the world's largest producer of medicine and vaccines for pets and livestock - employs 90 people at its base in the Sragh Technology Park, with up to 100 new jobs to be created over the next three years.
It's seeking permission to construct a new 8,500 square metre manufacturing building, 14.5 metres in height, along with parking space for an additional 152 cars.
Offaly County Council is due to make a decision on the proposal on January 14th.
The company announced its intention to expand last October - read more here.