Ours To Protect - Week 6
The Dusk Chorus from Birds in Ireland.
The Dusk Chorus from birds is an extraordinary natural behavior observed in certain regions, including Ireland. It refers to the collective dust bathing activities of birds, where they create a chorus of flapping wings and bill-ruffling while indulging in dust or sand baths. This fact sheet aims to provide essential information about the Dust Chorus from birds in Ireland.
Listen back:
This week's Fact Sheet: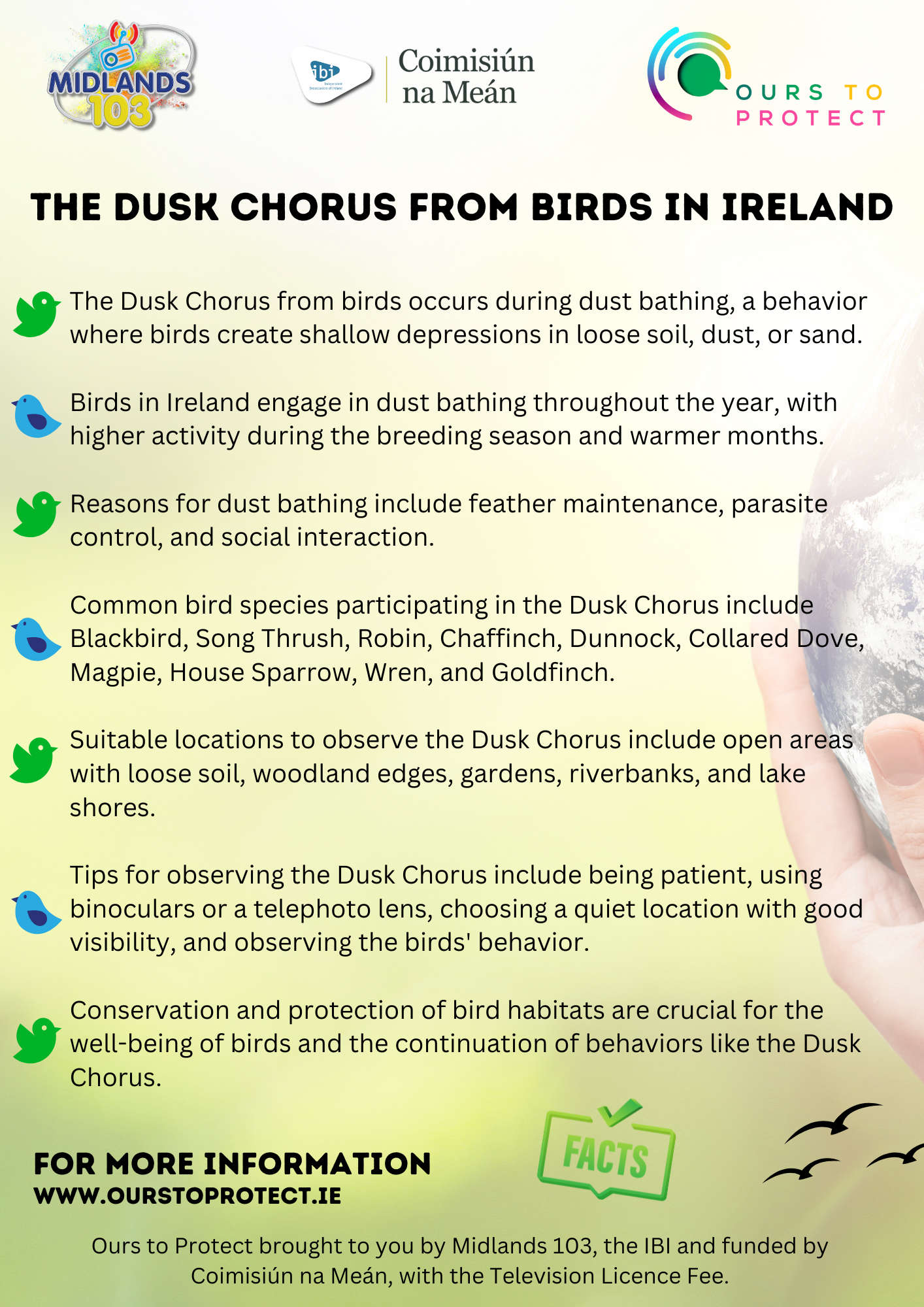 Ours To Protect, brought to you by Midlands 103, the IBI and funded by Coimisiún na Meán with the Television Licence Fee - for more information check out - https://ourstoprotect.ie/