SOLAS – Lego & Live RTE TV Budget Broadcast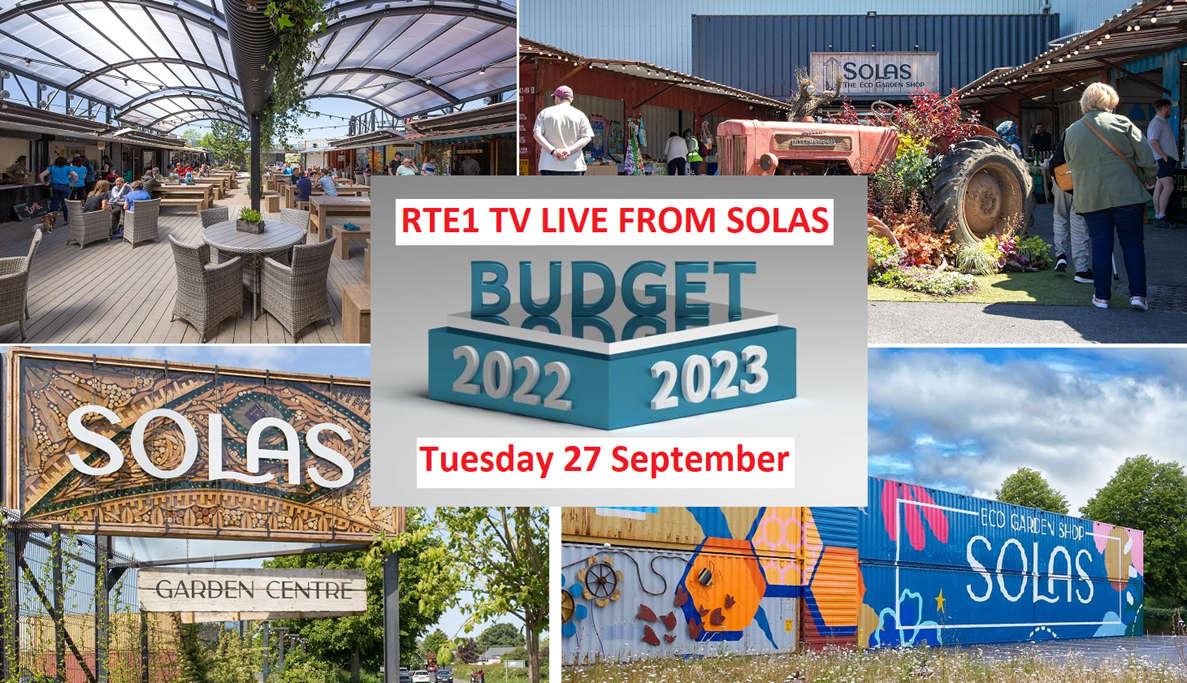 The Big NEWS! - RTE TV will be broadcasting live from SOLAS on Tuesday 27 September with reaction and analysis coming from the SOLAS Food court. To mark this very special event, SOLAS are hosting a farmers' market from 2-4pm on the day, to showcase the very best of what SOLAS and Laois have to offer.
David Maher co-owner of SOLAS explains "it really is an honour to have been selected by RTE as a suitable location for this very important live broadcast even. Never has a budget been so eagerly awaited as this year, as the energy crisis has left so many businesses and households under enormous stress. For ourselves here at SOLAS we have working hard to become as energy self-sufficient as possible with 94% of the SOLAS shop electricity needs now being generated on site by solar panels. The national coverage this event will offer our business is of course great but it will hopefully prove to be a great showcase for the over 20 stall holders who participate in the special farmers market which will be hosted on the day. We are hoping to get a good public turnout on the day to showcase the magic of SOLAS markets every weekend"
SOLAS News & Events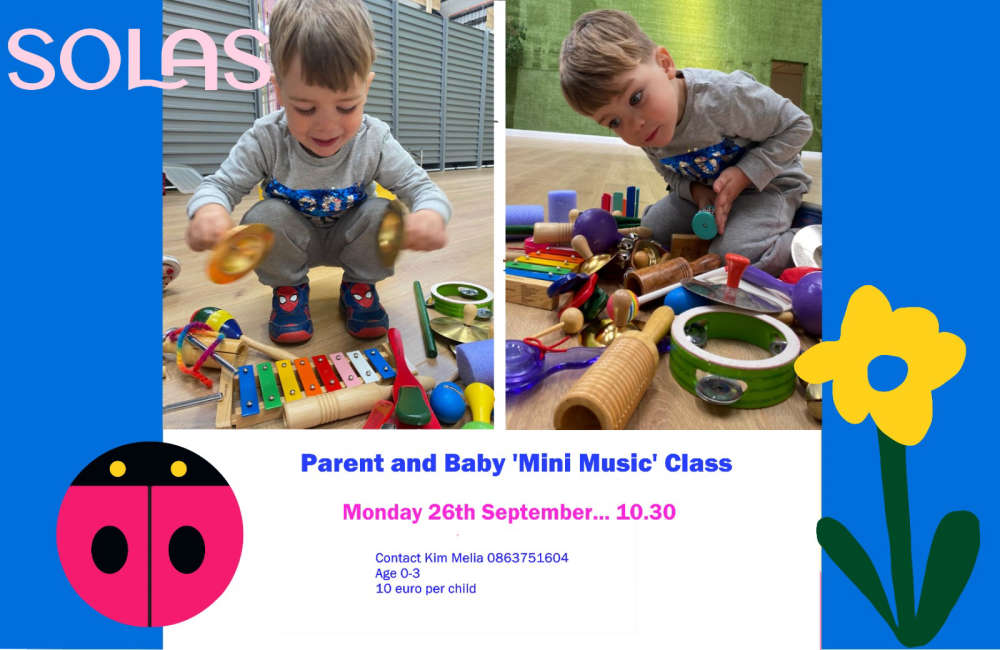 Last weekends car boot sale raised €1,300 for 'The Fight for Johnny's Girls'

SOLAS Eco Garden & Farmers market will feature in next week's 'The Farmers' Journal'. The article should be pretty extensive and will again be a major media boost for SOLAS.

Lego exhibition: This Sunday the 25th September 11am to 5pm
Monday 26 September at 10.30am will see 'Mini Music age 0-3 years' to book a place contact Kim to book your place 0863751604
Check out upcoming Halloween events @ SOLAS
SOLAS Food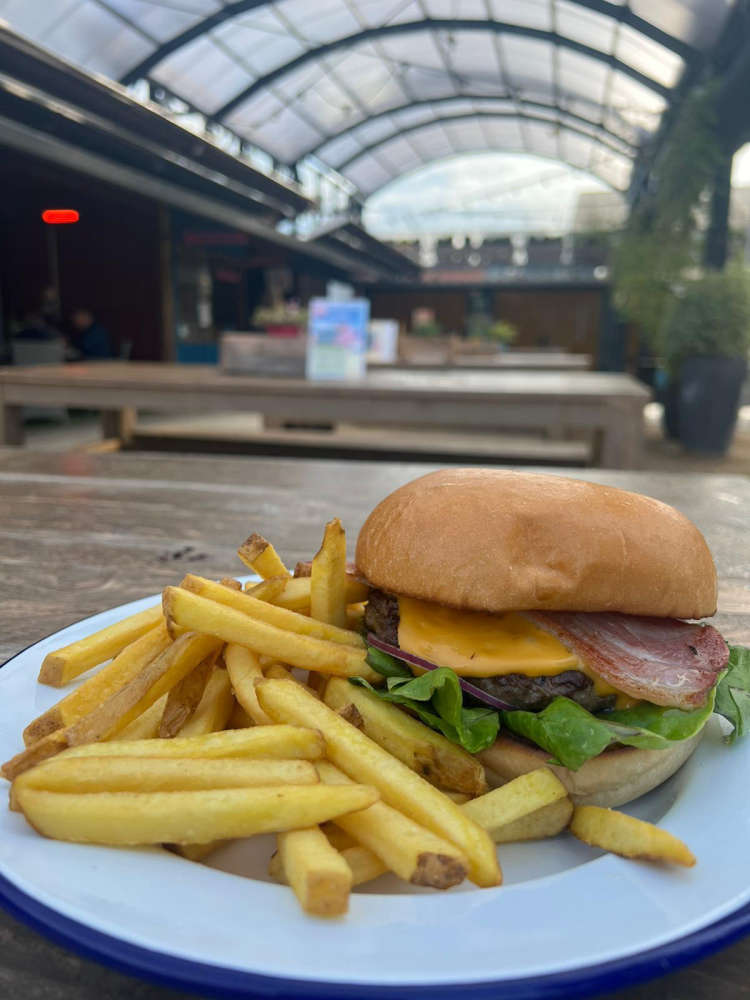 The featured item off our menu this week is the ever popular 'SOLAS' bacon & cheese burger
Plans are well advanced for the new indoor café in SOLAS – it hoped the new 'Warm and Cosy' café will be open Saturday 15 October!
Saturday's Farmers' Market
This Saturday 24 September 10am-2pmwill see our normal Farmers Market with a full range of bakery, fresh meat, fish and organic beef. As ever the focus of the market is on fresh, local and organic

This week will feature 'Organic Conversion' for the first time with their range of juices, preserves and bakery products
SOLAS – Plants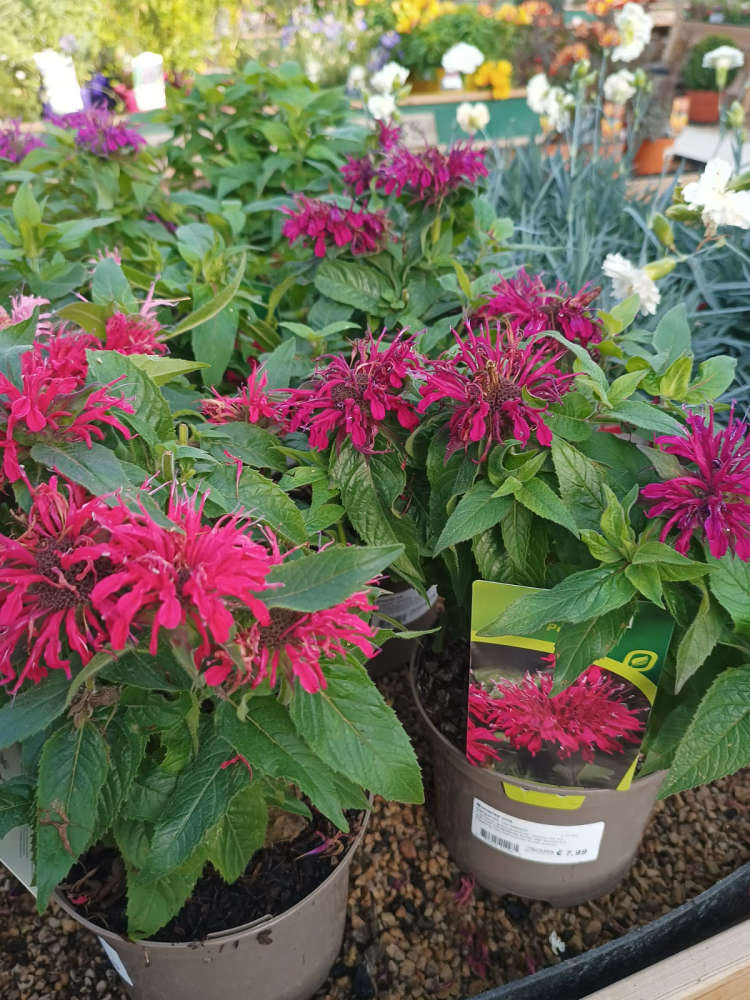 Monarda didyma 'Bergamot' is an herbaceous perennial noted for its aromatic foliage and its leaves are sometimes picked for potpourri. It enjoys a long flowering season and blooms almost continuously if deadheaded. It is extremely attractive to bees due to its nectar/pollen rich flowers and is commonly known as the 'Bee Balm'. Ideal for
Flower beds, containers and sensory gardens. For advice on this and other gardening matters our team of horticulturists are on hand 7-days a week.
SOLAS – Shop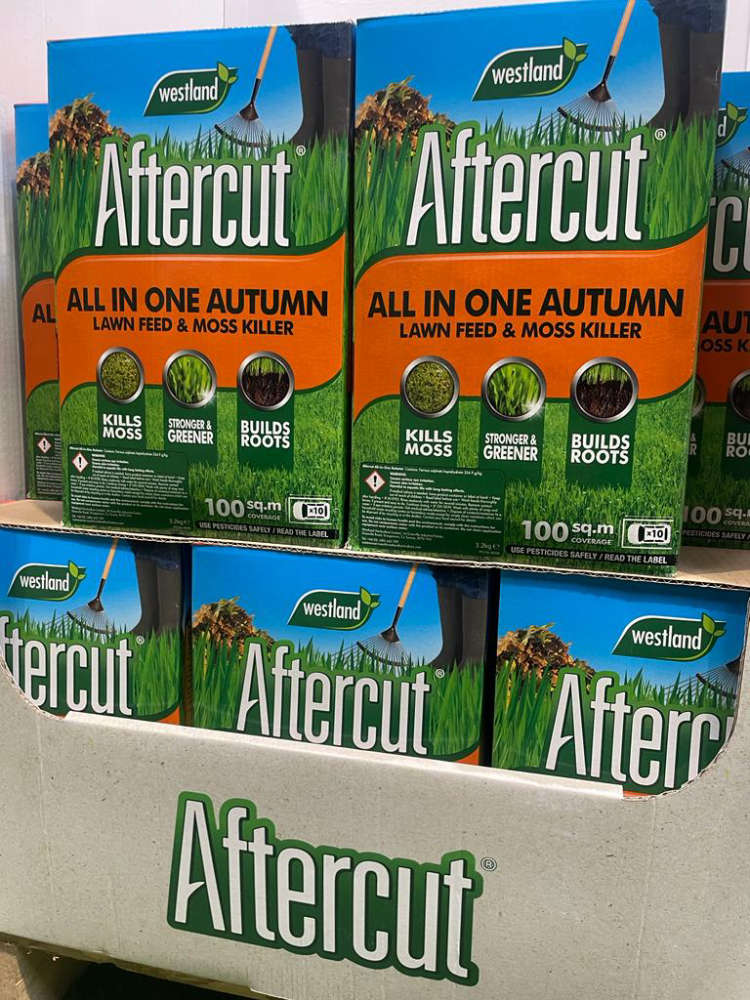 The product of the week is 'Aftercut Lawn Feed & Moss Killer'. This product allows you ensure your Autumn lawn care is all wrapped up in one neat box. Now is the ideal time to give your lawn some TLC before winter sets in. Perfect for small lawns. Apply now to kill moss and encourage strong root development for a luscious lawn next spring!
SOLAS Weather
The weather forecast for the next week is quite good – it is to dry, sunny at times and moderate temperatures.